Dedicated efforts and years and months of campaigning makes millions of significant change that contributed towards protecting our environment. Throughout the nation, initiatives and programmes to protect our nature and conserve our natural resources were driven by governments, scientists, NGOs, and indigenous communities. Many of these efforts have been widely successful and able to make a difference. Here we enlisted some of the national-level programmes with their success stories.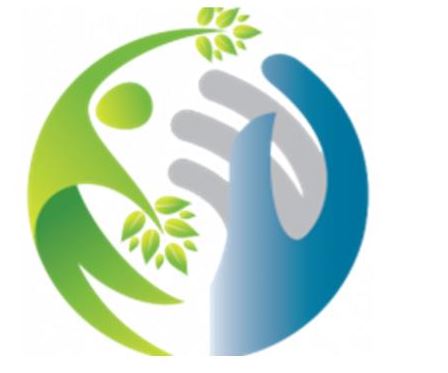 Energy Science & Waste to Value Programme
The Energy Bioscience Division of the Department of Biotechnology (DBT) has been promoting cutting edge research in biofuel areas through Centre of Excellence, extramural projects, fellowship schemes and international cooperation. The focus of the 'Energy Science & Waste to Value Programme' is to make available cost-effective biofuel technology by improving feedstock or developing new feedstock, improve biofuel production technologies, and develop enzymes/ microorganisms for higher yields of biofuels. It also seeks to develop advanced biofuels, and value added products from by-products. For this task, DBT has set up four Bioenergy Centres at DBT-ICT Centre for Energy Biosciences, DBT-IOC Centre for Advanced Bioenergy, DBT-ICGEB Centre for Advanced Bioenergy Research and DBT Pan-IIT Centre for Bioenergy.
Technologies/ products developed at these DBT-Bioenergy Centres are taken forward for scale-up/ demonstration at pilot scale. The details of the programme and the success stories can be accessed through the DBT's main website.
Environmental Biotechnology Programme
The Environmental Biotechnology Programme of the Department of Biotechnology supports research and development (R&D) programme in the areas relevant to waste management and environmental improvement; development and demonstration of wastewater-specific effective bioremediation options like natural attenuation to bio-stimulation, bio-augmentation or a combination of filtration, phytoremediation and microbial degradation; and bio-restoration technologies for restoration of degraded ecosystems. New R&D programmes / projects have been initiated on various aspects of development of treatment process of industrial effluent, bioremediation of xenobiotic compounds, biodiversity conservation & characterization of biodiversity, carbon sequestration, etc. The river cleaning programme has also been launched to develop and demonstrate various wastewater clean-up options.
Along with that, the Department has also initiated R&D projects on remediation and reclamation of Hexa-Chloro-Cyclo-Hexane (HCH) dumpsites by using microbial bioremediation technology; bioconversion of CO2 to platform chemicals through microbial catalyzed electrochemical approaches; development and demonstration of pulp paper mill effluent detoxification technology after secondary treatment by a combination of bio-augmentation and constructed wetland treatment process for re-use and prevention of river pollution; design of biosensor for detecting xenobiotic pollutants in river water; and development of novel fluorescent platforms for the detection of heavy metals in water.
Website Link: https://dbtindia.gov.in/schemes-programmes/research-development/energy-environment-and-bio-resource-based-applications-0
Green Skill Development Programme
Realising the need for developing green skills in the general public, the Ministry of Environment, Forest & Climate Change (MoEF&CC) launched the Green Skill Development Programme (GSDP) under the ongoing Environmental Information System (ENVIS) Scheme in June 2017 to skill youth in environment, forest and wildlife sectors, which would enable them to be gainfully employed or self-employed. The full-fledged programme has been launched through the mobile app on GSDP (gsdp-envis). It contains all the basic information about the training programmes being conducted under GSDP.
Currently, 44 GSDP Courses are being offered at 87 identified institutions which include ENVIS Hubs (hosted by the Environment/ Forest Department of State Governments/ UT Administrations), ENVIS Resource Partners or RPs (hosted by environment-related governmental and non-governmental organisations/ institutes of professional excellence), and autonomous bodies/ institutes under the Ministry. With duration ranging from 80 hours to 550 hours, they cover diverse fields. All skilling programmes are being aligned with the National Skills Qualifications Framework (NSQF), and requirement of the National Skill Development Agency (NSDA), Ministry of Skill Development and Entrepreneurship (MSDE).
The details of the ongoing skilling courses and courses can be accessed through the main website of the ministry. The document also highlights the success stories of the programme.
THE MONTREAL PROTOCOL: INDIA'S SUCCESS STORY
The Vienna Convention for the Protection of the Ozone Layer and its Montreal Protocol on Substances that Deplete the Ozone Layer are the first treaties in the history of the United Nations to achieve universal ratification. India has played a proactive role in the implementation of phase out activities related to ozone depleting substances in the country and also adhered to the phase out schedule of the Montreal Protocol.
main document.
A Compilation on "CLIMATE FRIENDLY LIFESTYLE PRACTICES IN INDIA"
According to the Intergovernmental Panel on Climate Change (IPCC), anthropogenic greenhouse gas emissions (GHGs) are mainly driven by population size, economic activity, lifestyle, energy use, land use patterns, technology and climate policy. In contrast to its population, Indians are the top-scoring environmentally sustainable consumers in the 2014 National Geographic/ GlobeScan Consumer Greendex. In India, traditional practices that are sustainable and environment-friendly continue to be a part of people's lives. India has had a history of low carbon footprint and lifestyle. These need to be encouraged rather than replaced by more modern but unsustainable practices and technologies. A communication resource developed by MoEF&CC aims to document some of these traditional, sustainable and climate-friendly lifestyles for wider outreach and dissemination.