Environmental Research is a multidisciplinary academic field which systematically studies human interaction with the environment, and provide quality and novel information about anthropogenic issues of global relevance and applicability in a wide range of environmental disciplines, and demonstrating environmental application in the real-world context.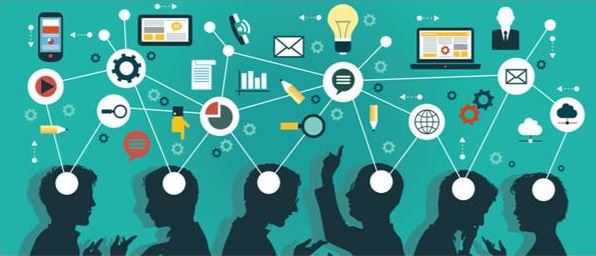 The following list will provide scientists, environmentalists and ecologists with up-to-date information on research, strategies, techniques and recent developments with respect to prevention and protection of the environment from different pollutants and prediction of future climate change that may have adverse effects on humans and other biological and ecological constituents.
The research projects and technologies includes wide spectrum of topics in this field, including Geosciences, Environmental sciences, Geology, water and soil contamination, geological hazards, environmental impacts, land use management, industrial minerals, waste management, earth sciences, environmental data and information and information systems, broadcasting of knowledge on various techniques, methods approaches that aims at improvement and remediation of the environment as habitat for life on earth.
 
Project Title
Principal Investigator
Start Date
Implementing Agency
Ecology and Recovery of critically endangered Vulture species in Pong Dam Protected Area (PA) and its Eco Sensitive Zone (ESZ) in district Kangra, Himachal Pradesh
Dr Gautam Talukdar, Scientist, Wildlife Institute of India (WII), Dehradun
2019
Wildlife Institute of India (WII), Dehradun
Securing habitats for threatened mountain ungulates through robust population assessment and conservation planning
Dr Vishnupriya Kolipakam, Scientist, Wildlife Institute of India (WII), Dehradun
2019
Wildlife Institute of India (WII), Dehradun
An integrated approach for conservation of Takin (Budorcas taxicolor) in North East India: Linking species ecology and traditional ecological knowledge
Dr Gopi G V, Scientist, Wildlife Institute of India (WII), Dehradun
2019
Wildlife Institute of India (WII), Dehradun
Assessment of Disease Prevalence in Ungulates in Protected Areas of North East India
Dr S Sathyakumar, Scientist, Wildlife Institute of India (WII), Dehradun
2019
Wildlife Institute of India (WII), Dehradun
Assessing fine scale distribution pattern, population and habitat status of northern Swamp deer (Rucervus duvauceli duvauceli) across upper Gangetic Plains of north India
Dr Samrat Mondol, Scientist, Wildlife Institute of India (WII), Dehradun
2019
Wildlife Institute of India (WII), Dehradun
Assessment of LFG recovery, utilization and reduction in GHG emission at Madurai Landfill site, Tamil Nadu, India.
Dr D Brindha, Assistant Professor, Thiagarajar college of Engineering, Madurai
2019
Thiagarajar college of Engineering, Madurai
Quantification of the Economic and Ecological Services of Eco-tourism as a Livelihood Option for the Sustainability of the Rhino Population in Manas Tiger Reserve, Assam
Dr Ajay Kumar, Scientist, Rain Forest Research Institute, Jothat, Assam
2019
Rain Forest Research Institute (RFRI), Jothat, Assam
Assessment of Changes for the Conservation and Management of Sathyamangalam Tiger Reserve
Prof S Jayakumar, Pondicherry University, Puducherry
2019
Pondicherry University, Puducherry
Emerging infectious disease in birds across a gradient of alien invasive trees mapped using Remote Sensing, on Shola Sky Islands
Dr Robin Vijayan, Assistant Professor, Indian Institute of Science Education and Research (IISER), Tirupati
2019
Indian Institute of Science Education and Research (IISER), Tirupati
Ecological assessment of endemic and threatened laughing thrushes of the Western Ghats to develop conservation plan for securing their population and habitats
Dr S Babu, Scientist, Salim Ali Centre for Ornithology and Natural History, Coimbatore
2019
Salim Ali Centre for Ornithology and Natural History, Coimbatore
Population Status, Ecology, and Conservation of the Indian Swiftlet Aerodramus unicolor in the Western Ghats, West Coast and Offshore Islands of Maharashtra
Dr Manchi Shirish S, Scientist, Salim Ali Centre for Ornithology and Natural History, Coimbatore
2019
Salim Ali Centre for Ornithology and Natural History, Coimbatore
Design, Development and Evaluation of Indigenous Sensors Based Air Quality Monitoring System and Data Analysis using Deep Learning
Prof R Rani Hemamalini, St. Peters Institute of Higher Education and Research (SPIHER), Chennai
2019
St. Peters Institute of Higher Education and Research (SPIHER), Chennai
Sustainable utilisation of Industrial waste materials for the development of cementless ferrocement precast panels for Impact load
Dr Mohana, Assistant Professor, Mepco Schlenk Engineering College, Tamil Nadu
2019
Mepco Schlenk Engineering College, Tamil Nadu
Development of low energy- low carbon ECO cementitious binders via synergistic use of low graded industrial wastes for sustainable development
Rajesh Kumar, Central Building Research Institute (CSIR- CBRI), Roorkee
2020
Central Building Research Institute (CSIR- CBRI), Roorkee
Development of performance improved precast lightweight composite materials using solid wastes
Dr Rajni Lakhani, Central Building Research Institute (CSIR- CBRI), Roorkee
2020
Central Building Research Institute (CSIR- CBRI), Roorkee
Tracking and assessment threats of highly critically endangered scaly giant (Manis pentadactyla) with special reference to sensitization of local communities for its long- term conservation in north-eastern states of India
Dr Janmejay Sethy, Assistant Professor, Amity University, NOIDA
2020
Amity University, NOIDA
Microbial communities in changing climatic regime: Analysis of primary and secondary risk factors
Dr Vartika Mathur, Assistant Professor, Sri Venkateswara College, University of Delhi
2020
Sri Venkateswara College, University of Delhi
NIR Light reflective Nano composite plastering mortar/coating towards climate change adaptation in buildings
Dr K Jeyasubramanian, Mepco Schlenk Engineering College, Tamil Nadu
2021
Mepco Schlenk Engineering College, Tamil Nadu
Scientific Communication for Awareness among the school students on water conservation and sanitation
Er Sanjai Singh, Director, Center of Technology and Entrepreneurship Development (CTED), Uttar Pradesh
2020
Center of Technology and Entrepreneurship Development (CTED), Uttar Pradesh
Hands on activities/ demonstration of energy, water and Environmental conservation techniques for students in schools of Chamoli district in Uttrakhand
Dr Bhartendu Kumar Chaturvedi, University of Petroleum and Energy Studies (UPES), Uttrakhand
2020
University of Petroleum and Energy Studies (UPES), Uttrakhand
Awareness among SC and ST Children towards Water Conservation
Dr Chandrasekar, CEO, E G S Pillay Engineering College (EGSPEC), Tamil Nadu
2020
E G S Pillay Engineering College (EGSPEC), Tamil Nadu
Rain water harvesting and other methods of water conservations
Pranay Shukla, Chief functionary officer, Rural Development Foundation, Gujarat
2020
Rural Development Foundation, Gujarat
Creating awareness on "Water conservation and Management" to the rural school students community in Coimbatore district
Dr T V Arjunan, Professor, Coimbatore Institute of Engineering and Technology (CIET), Tamil Nadu
2020
Coimbatore Institute of Engineering and Technology (CIET), Tamil Nadu
Scientific Communication on Climate Change & Global Warming
Rudraa Nayak, Society For Entrepreneurship Environment and Human Resources Development, Odisha
2020
Society For Entrepreneurship Environment and Human Resources Development, Odisha
Outreach Activities to Promote Scientific Temper regarding Sustainable Development among School Students of SC/ST community in Chakrata, Tyuni and Kalsi tehsil of Uttrakhand
Dr Bhartendu Kumar Chaturvedi, University of Petroleum and Energy Studies (UPES), Uttarakhand
2020
University of Petroleum and Energy Studies (UPES), Uttrakhand
Water Sanitation and Science Literacy in Sawai Madhopur and Jodhpur district
Dr Rakhi Mehta, Green Tomorrow Society, Rajasthan
2020
Green Tomorrow Society, Rajasthan
Science outreach for community based water resource management (CBWRM) in water scarce tribal region of Shakargarh block of Prayagraj District
Buddh Vilas, Disha Samajik Sansthan, Uttar Pradesh
2020
Disha Samajik Sansthan, Uttar Prades
Response of land surface processes on simulation of Indian summer monsoon
Prof P V S Raju, Amity University, Jaipur
2018
Amity University, Jaipur
Characterization of flow structure in rotating convection with superimposition of vertical & horizontal heat fluxes
Prof Sridhar Balasubramanian, Indian Institute of Technology (IIT) Bombay
2018
Indian Institute of Technology (IIT) Bombay
Innovative & efficient algae-based system to reduce carbon dioxide emissions: A possible remedy to climate change
Dr Kiran Bala, Associate Professor, Indian Institute of Technology (IIT) Indore
2018
Indian Institute of Technology (IIT) Indore
Microphysics of Cloud droplets and Aerosols: Experimental and computational study
Prof Jaywant H Arakeri, Indian Institute of Science (IISc), Bangalore
2018
Indian Institute of Science (IISc), Bangalore
Developing a Virtual Soil Moisture methodology using Optical/Thermal and Microwave Satellite Imagery for surface Soil Moisture Mapping
Dr Kishan Singh Rawat, Sathyabama Institute of Science and Technology, Chennai
2019
Sathyabama Institute of Science and Technology, Chennai
Assessment of Carbon Storage and Floral Diversity of Sacred Groves in three Districts of Southern Kerala, supported by Technology Assisted Information Management
Prof P K Shaji, Environmental Resources Research Centre (ERRC), Thiruvananthapuram
2019
Environmental Resources Research Centre (ERRC), Thiruvananthapuram
Development of QCL-based robust and portable infrared spectrometer for measurements of HONO at atmospheric levels and probing HONO production in trace quantities in some laboratory reactions
Prof Tapas Chakraborti, Indian Association for the Cultivation of Science (IACS), Kolkata
2019
Indian Association for the Cultivation of Science (IACS), Kolkata
Kinetic investigations of Reactions of Criegee Intermediates with C1-C3 carbonyl compounds and carboxylic acids in the Earth's atmosphere
Prof B Rajakumar, Indian Institute of Technology (IIT) Madras
2019
Indian Institute of Technology (IIT) Madras
Strengthening of MP State Knowledge Management Centre on Climate Cel
Mr LokendraThakkar, Scientific Officer, Environmental Planning and Coordination Organization (EPCO), Bhopal
2019
Environmental Planning and Coordination Organization (EPCO), Bhopal
Vulnerability Profiles for India: State and District Level
Dr Shyamasree Dasgupta, Indian Institute of Technology (IIT) Mandi
2019
Indian Institute of Technology (IIT) Mandi
Climate change impact mitigation for a climate resilient habitat
Dr Ashalata Devi, Associate Professor, Tezpur University, Tezpur
2019
Tezpur University, Tezpur
Centre for Excellence in Climate Change
Prof Shakil Ahmad Romshoo, Professor, University of Kashmir, Hazratbal
2019
University of Kashmir, Hazratbal
Sustainable Water Resources in Eastern Himalaya
Prof T G Sitharam, Indian Institute of Technology (IIT) Guwahati
2019
Indian Institute of Technology (IIT) Guwahati
DST's Centre of excellence on Water resources, Cryosphere and climate Change studies
Dr Anil Kumar Misra, Associate Professor, Sikkim University, Gangtok
2019
Sikkim University, Gangtok
Impact of climatic and anthropogenic forcing's on geodiversity and ecosystem services of Uttarakhand Himalayas: Implication for sustainable policy development
Prof Y P Sundriyal, Professor, Hemvati Nandan Bahuguna Garhwal University, Garhwal
2019
Hemvati Nandan Bahuguna Garhwal University, Garhwa
Assessment of socio ecological vulnerability to climate change among agroforestry managers along an altitude gradient in the Eastern Himalayas Assessment of socio ecological vulnerability to climate change among agroforestry managers along an altitude gradient in the Eastern Himalayas
Dr Arun Jyoti Nath, Assistant Professor, Assam University, Silchar
2019
Assam University, Silchar
Net ecosystem production and carbon dynamics of forest ecosystems in North East India in relation to altitude and latitude gradient: Implications for carbon sink management
Prof Uttam Kumar Sahoo, Forestry Mizoram University, Aizawl
2019
Mizoram University, Aizawl
Climate Change and Sustainability of Agricultural Practices and Livelihoods in Eastern Himalayas: Case Studies in Northeastern Region, India
Prof Ratul Mahanta, Gauhati University, Guwahati
2019
Gauhati University, Guwahati
Climate change impact assessment on some threatened taxa and their possible regeneration and conservation strategies to support rural livelihoods in a part of the Eastern Himalaya
Prof Bhaben Tanti, Gauhati University, Guwahati
2019
Gauhati University, Guwahati
Long-term ecological monitoring of forest plots in Mizoram, Northeast India
Prof Shri Kant Tripathi, Mizoram University, Aizawl
2019
Mizoram University, Aizawl
Assessment of Variability in Glacier melt and Snowmelt Runoff under Projected Climatic Scenarios for Data Scarce Himalayan River Basins
Dr Aditi Bhadra, Associate Professor, North Eastern Regional Institute of Science and Technology (NERIST), Itanaga
2019
North Eastern Regional Institute of Science and Technology (NERIST), Itanagar
For more info, visit : https://www.indiascienceandtechnology.gov.in/research?field_area_id=2378