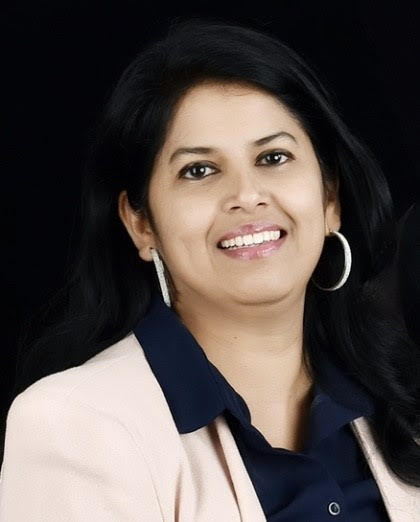 Ms P Bineesha is an Environmental Scientist with Twenty three years (Since 1996) broadbased experience in the field of Environmental Management. She has been a field scientist, conceptualizing and piloting several environmental projects and then successfully monitoring its replication. Her Specialization includes Urban and Rural Environment Management with innovative technologies implementation. She has working knowledge of Indian Environmental Regulations, in addition to exposure to International regulations. She is conversant with Techno-Economic Analysis of projects. She has undertaken several evaluations of bilateral projects in India. She has worked on projects of World Bank, UNDP, NORAD, GTZ, WASTE Netherlands, DANIDA, USAID, UNEP, UNIDO, CIDA, SIDA, SECO, SDC, etc., Ms Bineesha has undertaken study visits to more than 35 countries in Europe, Australia and Asia.
Ms Bineesha is the Board Member of Technology Development Board, Ministry of Science and Technology, Government of India, since November, 2018 and Chairperson of the DRC of TDB of the same Board. She is a member of the AICTE's, Ministry of HRD, Green Campus Committee. She is also the Panel Member of PBD Convention 2019 on Waste Management, Ministry of External Affairs, Government of India. She is the Expert Member of Ministry of Human Resources Management's MBA in Waste Management Curriculum Development and IGNOU's Certificate in waste management curriculum development team. She is also the Jury of Smart and Clean Campus programme and Leelavati Awards of AICTE. Ms Bineesha is one of the expert resource persons at International Centre for Environment Audit and Sustainable Development of the CAG (Comptroller and Auditor General of India). She has been a member of the Tata Council for Community Initiatives (TCCI) between 1998 and 2000. Bineesha is one of the Expert Member of the Panel for Selection of Appropriate technology for waste dump site reclamation formed under the Principle Scientific Advisor to the Prime Minister's Office. She is the Chairperson of Evaluation Committee of Venture Capital Funds under TDB, Government of India. She has been the founder member of Healthcare Waste Management Cell.
Ms Bineesha has been involved in Gender Programmes and projects throughout her career. During her GIZ tenure, she has been specially trained in Gender focus in technology related projects and development projects. She is actively involved with Laghu Udyog Bharati's women wing in entrepreneurship development. She has supported the activities of MSME and Kasuri Mane in entrepreneurship development among cottage and small industries. She conceived a programme for Women Students of AICTE called "WAWE" to establish entrepreneurship in waste management throughout the country.
Conceiving innovative projects by identifying the problems and finding appropriate solutions and executing them successfully in the field has been her forte. She was conferred with the "Women Achiever for the year 2014 (Environment)" by the Garden City Group of Institutions.
Prior to working with IIWM, She was heading the South Zone office of GIZ-IGEP (German Development Corporation), which is a German Government Undertaking, for a period of 15 years. Environmental Division of TERI-Bangalore for 5 years and worked in Centre for Environment Education an autonomous body under the Ministry of Environment and Forests for 2 years.