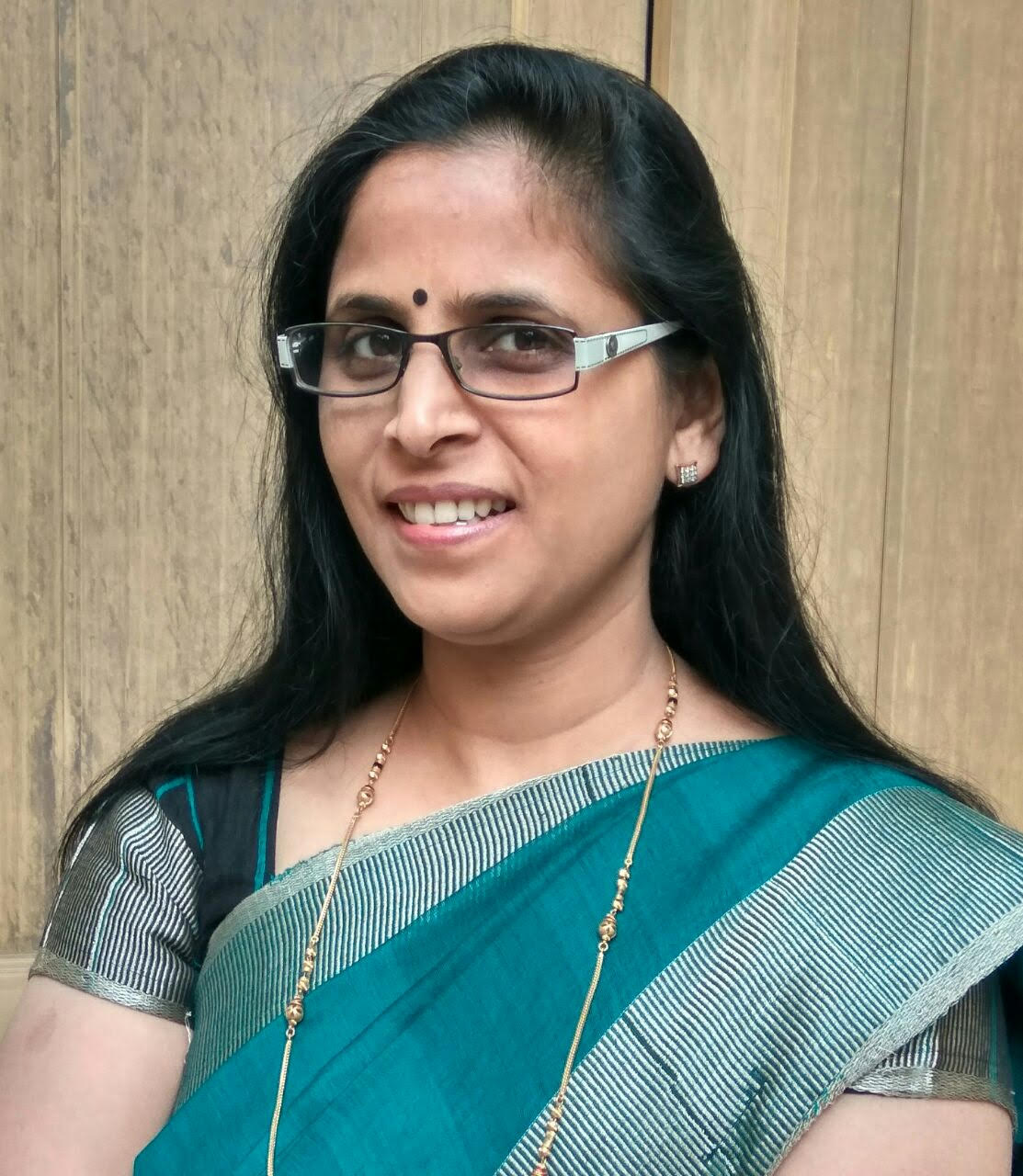 Technology Expert: C/C++, Telecom, Information Security and Blockchain
 Brief Profile:
Madhu Bajpai graduated from Banaras Hindu University (BHU) in Mathematics and Master's in Computers Applications from the Institute of Engineering & Technology, Lucknow.  In 25+ years of IT, industry experience worked with national and multi-national organizations like Softek, Usha group, IIT Kanpur, Network Programs and SafeNet (now Thales). She is an expert in C/C++, Telecom, Information Security and Blockchain domains.
She started software development company Rimus Technologies (https://rimus-tech.com) in 2012. Rimus offers software services in Information Security, Mobility, Web Technologies and Blockchain. Rimus also has a product, 'baiMobile Smartcard Framework', to add 'smartcard enhanced security' into customer' software solutions.    
She is the mother of two daughters (22yrs and 15 years) and based out of Noida, India. She enjoys coding, loves to travel and travelled to 20+ countries for numerous professional engagements. She is currently writing a book on Ethereum blockchain. She also a co-organizer of the Linux Foundation Blockchain Hyperledger meetup community of NOIDA.
 Journey as an entrepreneur:
Before starting Rimus, She spent 17 years in the IT industry working with different profiles and positions. Last, she worked as Director APAC for client services at an MNC working in the security domain. There was a moment in 2012, where She had to take a break. After spending six months at home, she decided to start again. At that time, she had options to either join another organization as an employee or be her boss, and she chose to work on her own. Since all in her family are from service class background, she had no idea about running a business or the buzzword entrepreneurship. She just knew that she will succeed in whatever she do. Acquired the first client from Linkedin and outsourced the project. The money earned from this project was used to build & develop her team. After some time, She realized that it is necessary to regain technical understanding to manage & deliver projects better. Being in management for the past eight years, She was out of touch with coding. To gain confidence, She developed a device driver for a smartcard reader for BlackBerry Inc. It succeeded and built trust. Since then, She keeps herself abreast with the technical stuff. She design and architect projects and involve in coding to the extent possible. Since then, she started the business single-handed, had to wear different hats as and when needed. Today, she has a multi-million dollar company. Her husband has also joined Rimus last year and gave her excellent support to focus on the business's technical side.       
Like many others, her entrepreneurial journey was also not smooth, and she faced challenges keeping work-home life balance, keeping herself motivated when all is not well, getting good resources. There were also times when She felt like going back to corporate. She had to slow down occasionally to cope up with the challenges.
Now She has global customers like Citrix, BlackBerry Inc, Biometric Associates and many more.
About your company/ enterprise and its application
Rimus Technologies is a software service provider company and offers development services like customized product development, testing and product support in niche domains like Information Security, Mobility, cloud, Web Technologies and Blockchain. They are expert in Java,.NET, C/C++, PHP, Objective-C/Swift, ReactJS, NodeJS etc.
Along with services, they have a product called 'baiMobile smartcard reader framework' (https://rimus-tech.com/SmartcardFramework.php), which adds smartcard-based security for customers' products on mobile platforms. baiMobile Smartcard Reader Framework is a Software Development Kit (SDK) to strengthen Android and iOS applications with advanced security features by integrating smartcard based operations. This enables mobile apps for secure access of organization resources like network, applications, websites etc. With the products, it becomes straightforward for our customers to integrate PKCS#11 (certificate, public and private key) based operations like encryption, decryption of data, document and code signing etc. The product is FIPS-2 compliant and supports industry standards like PC/SC, PKCS#11 & OpenSSL.
baiMobile smartcard framework SDK must be used if someone is looking for
Smartcard based cryptographic operations

Stronger two-factor authentication

Smartcard based user logon

Smartcard based access control

Smartcard based data encryption & signing

Smartcard based document, code & email signing

VPN authentication over mobile

Secure access of website over mobile
Their USPs are ownership, quality, availability and strong project management resulting in higher customer satisfaction and better ROI for the customers.
 Technology Used and how it integrated into your product
On the services side, they offer development services into C/C++, Java, NodeJS, ReactJS, .NET,  PHP and cloud-based technologies.
For the product 'baiMobile smartcard reader framework', a software development kit (SDK) to add smartcard-based security, they have used C/C++, Java, Objective-C, PCSC-lite PKCS, OpenSSL as languages. The product is currently available on Android and iOS, and have plans to make it available on Linux, Windows and Mac platforms. They also have plans to integrate fingerprint-based operations into our product.
Inspirational Message
If I can, you can also do it!

Think long term.

Money is critical for a business plan to keep a 3-6 months reserve.

Have faith in yourself and always be positive