Pune Biocluster inaugurated to boost R&D at NCCS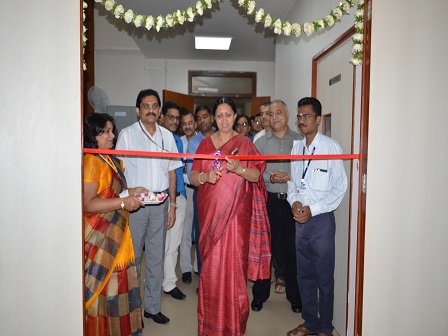 The establishment of bioclusters is a key component of the Parliament-approved 12th Plan. Bioclusters, by definition, are multi-institutional ventures attempting to build research and development ecosystems by combining available expertise and facilities to promote efficient usage and productivity. The participating institutions are chosen on the basis of their expertise and competence to develop effective bioclusters.
The Pune Biotechnology Cluster, "Model Organisms to Human Disease", is spearheaded by National Centre for Cell Science (NCCS) & Indian Institute of Science Education and Research (IISER) Pune, and funded by the Department of Biotechnology (DBT), Ministry of Science & Technology, Government of India, New Delhi. The aim of this project is to develop state-of-the-art technology platforms that will catalyse synergistic inter-institutional and academia-industry interactions to facilitate larger scientific pursuits, especially in research areas addressing human disease biology. It was formulated with the goal of facilitating and integrating the high-quality research being carried out at various institutions in and around Pune, and also aspires to help synergize research and teaching activities,to support clinicians involved in biomedical research, and to lend a helping hand to biotechnology start-ups.
Objectives:
• To enhance academic interactions between various research and academic institutions, biotechnology start-ups and medical organizations involved in biomedical research, especially those located in and around Pune
• To enable researchers to take advantage of each other's expertise in developing animal models for tackling human diseases
• To encourage the use of high-end facilities developed as a part of the Bio-Cluster, thus nucleatingefficient use of available resources in an integrated manner
• To initiate development of training modalities in the area of biomedical imaging and analysis
• To help start-ups in Pune, with some handholding and access to high-end technologies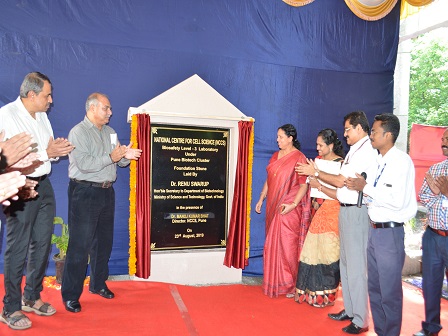 The Pune BioCluster will involve setting up at the campus of NCCS and IISER Pune, several state-of-the-art facilities required to be at the leading-edge of research. These are listed below:
1) Bioimaging Facility (NCCS and IISER)
2) Proteomics Facility (NCCS)
3) BSL-III Facility (NCCS)
4) Whole Animal Imaging and Tissue Processing Facility (IISER) 
5) Cryo-electron microscopy (IISER)
Given that Pune and its surrounding areas are blessed with several research organizations, academic institutions, biotechnology incubators and industries, and clinicians engaged in research, the Pune Bio-Cluster is expected to benefit stakeholders from all these sectors. It aspires to support researchers, academicians, clinicians and bio-entrepreneurs by not only providing access locally to these high-end technology platforms, but also by imparting training, and by synergizing the diverse expertise available. While NCCS and IISER Pune will set up and drive the cluster, it will draw its strength from the rich research ecosystem that already exists in Pune, thereby extending the benefits well beyond these two institutions.This project thus hopes to encourage and facilitate sharing and better utilization of national resources.
English