IITD inaugurates SeNSE, an interdisciplinary unit
Indian Institute of Technology (IIT) Delhi inaugurated the Centre for Sensors, Instrumentation and Cyber Physical System Engineering (SeNSE) on 06 August 2019. SeNSE, an interdisciplinary unit, has emerged from the Institute's erstwhile Instrument Design Development Centre (IDDC). In keeping with modern trends, industrial/societal expectations and the national needs, SeNSE will focus on research in Sensors Technologies, Instrumentation and Cyber Physical Systems.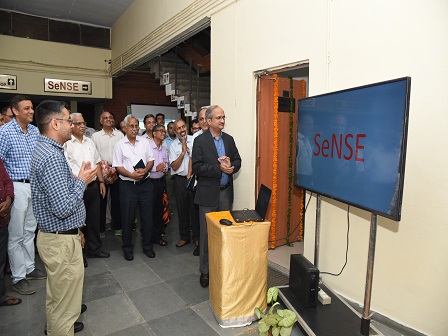 Speaking on the occasion of inaugurating SeNSE, Prof V. Ramgopal Rao, Director, IIT Delhi said: "A system based approach focussing on societal problems is becoming a key requirement for research intensive institutions to remain relevant today. SeNSE will be following a multi-disciplinary approach with a strong industry connect and with prototype development as a focus. It will draw upon its talent from multiple departments and will have as many faculties with industry affiliation as there will be core faculty members. It is an indeed a brave new experiment IIT Delhi is undertaking and we hope it will set a benchmark for other institutions to follow. Soon we hope to have at least 20 faculty members working on cutting edge research problems in SeNSE."
After restructuring, SeNSE has six core areas of focus - optical engineering, electronic system design, advanced optical fabrication, micro-opto-electro-mechanical systems, sensor technology and cyber-physical systems- across three application domains - defense, medical and industrial applications.
Prof Subrat Kar, Head, SeNSE said, "I believe we have laid out a futuristic roadmap for the SeNSE, one that is relevant now and will remain so over the next decade. As we move towards the Internet-of-everything, SeNSE will have a research focus in each of the constituent areas of such a future."
SeNSE is a unique centre that facilitates teaching and fosters strong research ties between hardware (optics, mechanical and electronics) and software (Machine Learning, Artificial Intelligence, IoT) for smart sensors and instruments. This research finds many applications in in-situ measurement and monitoring of various processes and phenomena in industry, medicine and defence. SeNSE has research laboratories in the area of electronic systems and optical instrumentation. It also has excellent research facilities such as Laser Applications and Holography Laboratory, Electronic Systems Engineering, Optical workshop and Metrology.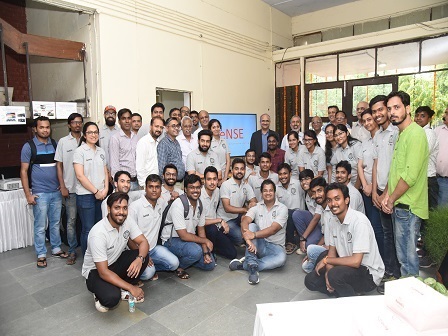 It is equipped with CAD and Computational Lab to support the research activities. These laboratories in SeNSE are used for the development of strategic electronic and optical sensors, instruments and systems. The Centre will upgrade its existing research facilities and develop additional research laboratories to carry out the research in its core research areas.
Centre for Sensors, Instrumentation and Cyber Physical System Engineering (SeNSE) offers an interdisciplinary M. Tech. program, aimed to develop and train the manpower for the industrial needs requiring the knowledge and skills in different disciplines of science and engineering and a PhD Program in specialized research areas combining multiple disciplines - microelectronics, optics, electronic circuits and mechanical engineering, to design and develop complete systems. It is planning to shortly introduce MS (Research) and PG programs in part-time mode for better educational outreach.
English