The Office of the Principal Scientific Adviser (PSA) introduced initiatives under the umbrella of Industry-Academia Partnership that fosters R&D and innovation by bringing together industry partners to pursue timely themes in applications and infrastructure.
​
Public-private collaborations comprise a broad spectrum of objectives, where the purposes of the respective partners are based on differing incentives to collaborate. The reasons for partnerships involving academic institutions and industry partners are complementing competencies, knowledge and technologies to advance research and development, obtaining access to resources that are available only from specific partners, broadening the scope of the innovation process, exploiting existing intellectual property, attaining critical mass to address complex projects. The type of collaboration is usually chosen according to the purpose and extent of the complementary information or resources needed to fulfil the purpose of cooperation. The use cases below, in sectors of Agriculture, Sanitation, Health, Waste Management, and Environment, illustrate examples of industry-academia partnerships being facilitated by the Office of the PSA.
1. AGRICULTURE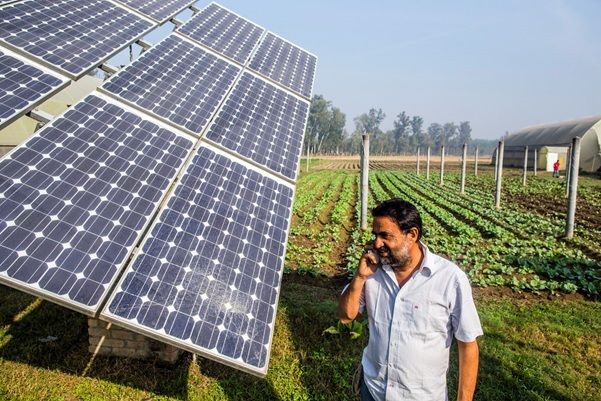 1.1 TATA Chemicals offers funding opportunities in Agri-Sciences
Office of the PSA partnered with TATA chemicals and their subsidiary Rallis to offer funding opportunities in Agri Sciences; focus areas include crop care, seed production optimisation technologies/tools, plant growth nutrients, and agriculture R&D phenotyping services/tools. To improve productivity per unit area, greater emphasis on high-throughput, precision phenotyping in research breeding programs is required. The importance of technologies like drone-based image capture, mounted photographic equipment that is movable cannot be overstated.
Solutions that combine image capture techniques (either drone-based or otherwise) with software applications to interpret and give outputs in a suitable format will benefit from high throughput precision phenotyping. And this has applications across all crops that are being researched upon by public institutions and private organisations. Phenotypic traits like plant height, flowering time, image-based disease/pest damage diagnosis, population count, leaf area, etc. will be some of the inputs that will help breeders develop better varieties. These can be either in the form of service or as technology/toolkit product(s).
1.2 Social Alpha Agritech Innovations Challenge 2.0
The India Agritech Incubation Network (IAIN) program launched the Social Alpha Agritech Innovation Challenge 2.0. The challenge seeks innovation and technology to solve problems uniquely faced by small and marginal farmers. The program offers the ability to develop/refine the product offering, build a viable Go-To-Market strategy and create a valuable feedback loop with the end customers through their funded pilot opportunity in Uttar Pradesh. The IAIN is an initiative supported by the Bill & Melinda Gates Foundation and the Tata Trusts, in partnership with the Collectives for Integrated Livelihood Initiatives (CInI) and IIT-Kanpur.
For more info: https://www.socialalpha.org/agritech-innovations-challenge2-0/
1.3 Cisco partners with The/Nudge to mobilise Agri-tech startup ecosystem in India
In association with the Government of India, the/Nudge Centre for Social Innovation and Cisco announced the 'Cisco Agri Challenge', aimed at mobilising agri-tech startups to innovate solutions that can potentially impact at least 10 million small farmers positively. With a prize purse of INR 2 crores, the challenge will run in stages over twelve months. It will support participants in developing, testing, and scaling solutions that help alleviate the issues of low income and diminishing profitability farmers in India face.
The Office of the PSA has partnered with The/Nudge Foundation to spark audacious innovation in agriculture. As part of this partnership, a Grand Challenge (with more than Rs. 2CR in prize purse and curated support for immersion, go-to-market and fundraising for contestants) was launched by the PSA at a day-long event on Dec 18 - The/Nudge Forum | Agri charcha in the presence of other dignitaries.
For more info: https://www.psa.gov.in/article/2cr-cisco-agri-challenge-launched-increase-farmer-income/1858
1.4 Nurturing startups in Agri- and food technology space
The IIT-Kharagpur Incubator, Agri and Food Business Incubation Centre (AFBIC) aims to mentor, train and nurture young startups and interested individuals in agri and food technology space. Rashtriya Krishi Vikas Yojna supports the incubator - Remunerative Approaches for Agriculture and Allied sector Rejuvenation (RKVY - RAFTAAR) scheme of Ministry of Agriculture and Farmer's Welfare, GoI. The Office of PSA has joined IIT Kharagpur in their search for some of these startups.
Under AFBIC, there are two programmes, namely Agri startup Incubation Program (AIP) and Agripreneurship Orientation Program (AOP). The AIP program aims to develop and train startups having a concrete business model/ minimum viable product (MVP) and help them scale up. AOP helps individuals/startups by assisting them in validating their business idea and connecting them to relevant experts to create viable and scalable businesses of their own.
1.5 KisanMitr: A National Digital Platform for farmers
The Office of PSA launched KisanMitr to transform agriculture in rural India using advanced digital platforms, technologies, and research methods. The group of experts and partners shall build, scale, and improve mobile phone-based agricultural extension to increase the productivity and income of smallholder farmers and their families across India.
To connect farmers living on the fringes with the primary supply-chain network, autonomous unmanned aerial vehicles (UAV) created by ex-ISRO and IISc teams were proposed as a solution. Using a hub-and-spoke model, these drones would bring smaller quantities of produce from nearby areas to the central hub located near a city. The KisanMitr platform facilitates exchange between the supply and demand sides through chats, video meetings, rating system, and feedback forms. The platform also bridges the collaboration gap between research institutes and the industry primarily via competitions. Complex problems from the industry are posed as a challenge to academia. The project has received support from various departments of the government as well as private sector organisations.
For more info: https://kisanmitr.gov.in/
2. SANITATION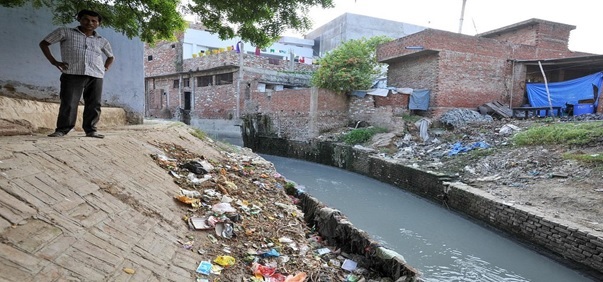 2.1 Entrepreneurship-led scalable WASH Innovations
The Office of the PSA shared opportunities for R&D funding initiated by Toilet Board Coalition, India (TBC-I). The priority areas identified for scaling up entrepreneurship solutions are categorised for Urban and Rural set-ups and listed here:
Urban
Treatment & deriving value out of faecal sludge and organic & non-organic solid waste

Decentralised wastewater treatment and recycled water & its reuse

Improved WASH solutions, including relevant health, hygiene, awareness and behaviour aspects (access, hygiene & health, safety for urban poor, sanitary workers & women)
Rural
Management, treatment and deriving value out of human & animal excreta and agricultural residues

Feminine hygiene & Menstrual health management, including menstrual waste
​3. WASTE MANAGEMENT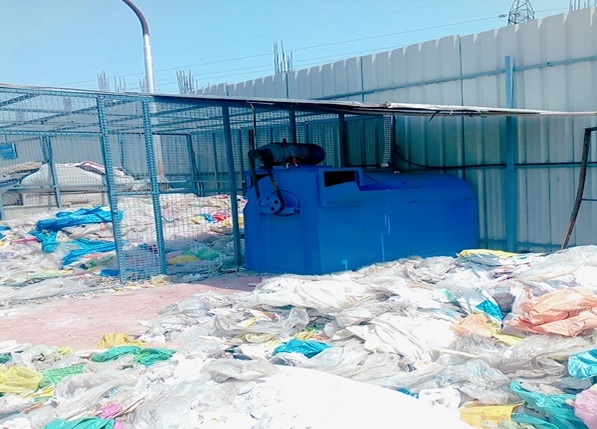 3.1 Request for Technological Assistance – Plastic Waste Management Project, UNDP India
United Nations Development Programme (UNDP), in partnership with Hindustan Coca-Cola Beverages Pvt Ltd (HCCB), Hindustan Unilever Limited (HUL), HDFC Bank and Coca Cola Foundation India (CCIF), is strengthening existing systems and processes in India to reduce the impact of plastic waste on human life and environment. This initiative is designed to minimise adverse effects and risks to the environment and human health in India by enhancing sustainable Plastic Waste Management practices through a socio-technical model (segregation/collection/ recycling) while ensuring compliance with regulations to improve the efficient use of resources and in line with Swachh Bharat Mission in India and the Plastic Waste Management Rules, revised 2018; in this program approach waste pickers (Safai Saathis) are institutionalised to have improved incomes, jobs and social conditions.
The Office of PSA called for UNDP's challenge of plastic waste management. The problem statements for which UNDP was looking for R&D proposals are listed here:
Hazardous Air Emissions during Plastic Extrusion Process

Emissions in case of using plastics for Road Laying

Microbeads in Environment

Styrofoam Recycling

Use of thin plastics for making plastic Condensed Boards

Microplastics release from the use of shredded plastics in roads

Use of Oxi-degradable bags.
4. HEALTH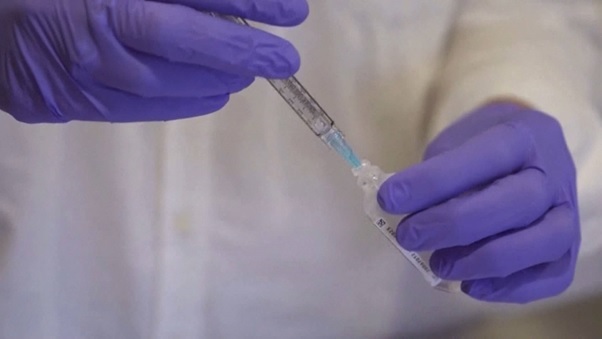 4.1 Landscaping of innovations in TB programs supported by Gates Foundation and USAID
The PSA office has partnered with Gates Foundation and USAID to undertake a landscape analysis of innovations in TB programs being designed/implemented by healthcare, research and academic organisations. This is expected to help understand the status of the innovations and provide support in scaling those promising. The landscape analysis will also allow us to determine the additional problem statement(s) where innovations are needed.
The Office of PSA invited academics to fill up a TB Innovation Information sheet detailing the status of these innovations. Innovations could be in diagnostics, drug regimens, treatment adherence, supply chain, capacity building, programme management. The stages of innovation could be ideation, product/solution design, testing, pre-market stage, early market stage, and scale-up stage.
The invitation also invited interested innovators to share readily available research proposals or concept notes on TB and related research. The latter would want to be evaluated for funding by USAID and Gates Foundation.
5. ENVIRONMENT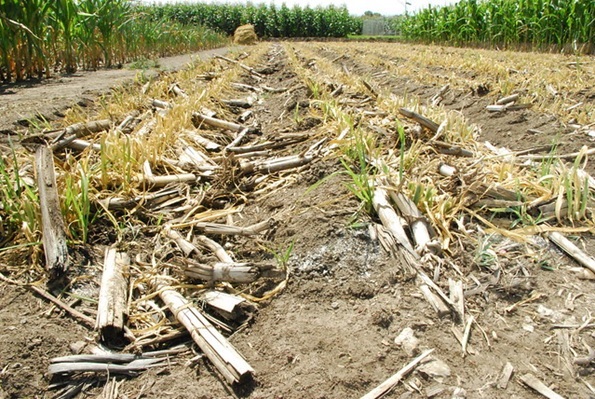 5.1 SEED starter program in Mumbai - Business modelling workshop
SEED, with the support of the International Climate Initiative (IKI), hosted the SEED Starter in Mumbai, India, for aspiring entrepreneurs with business ideas that address social and environmental challenges.
Aspiring eco-entrepreneurs begin by forming teams of 2-5 and developing business ideas to tackle a selected vital challenge in South Africa. Under expert guidance, the teams will come together during a 3-day DESIGN Workshop to develop their business idea. Next, the teams test the ideas with potential customers and partners during the TEST Phase (4-6 weeks). After that, the teams get together to present and refine their findings during a 2-day REFINE Workshop. At the end of the Starter programme, the teams will have developed a solid business concept and be ready to engage partners and investors in launching their product/service in their market. After the SEED Starter, teams will also be eligible to apply for a SEED Grant of up to 1,000 EUR in co-financing for your investment.
SEED is hosted by adelphi research GmbH, based in Berlin, Germany. Partners in SEED, in addition to the Founding Partners, are the Governments of Flanders, Germany, India, the Netherlands, South Africa, and the United States of America; Conservation International; the European Union; Hogan Lovells; UNIDO; UN Women and SEED's Corporate Partner, Hisense. Idobro is the India Partner for the SEED Replicator, Starter and Catalyser programs and has been on the jury for the Global SEED Awards. 
5.2 Cost-effective production of endo-mycorrhiza
Mycorrhiza, as a bio-fertiliser, is gaining popularity in India as well as all over the world. These fungal Spores have a better shelf life in comparison to other bio-fertilisers sold in India. Moreover, when applied in the rhizosphere, these endophytes associate with the roots in a symbiotic association; it takes sugar from plants to survive and provides nutrients and waters up to 4 meters from the soil. that's why it protects plants from water stress and takes care of the growth throughout the crop cycle
Before chemical fertilisers were introduced, these beneficial fungi were found abundantly in soil. With excessive use of fertilisers and reduction in soil carbon, these fungi began to decline. This created a need for farmers to repopulate fungi that were beneficial for soil quality.
A call was initiated by the Office of PSA with DCM Shriram Ltd inviting proposals for cost-effective production of Endo-Mycorrhiza. The focus is to look for:
Technology to produce these mycorrhiza spores cost-effectively with high infectivity potential of spores.

Plant beneficial microbes compatible with mycorrhiza.

Any growth media which will facilitate the growth and establishment of those beneficial microbes in the soil.
5.3 NTPC-Green Charcoal Hackathon
If replaced with torrefied charcoal, even 10% of annual coal consumption will be sufficient to wipe out the entire unused agricultural residue in the country, thus eliminating the farm fires and producing approx. 20,000 MW of renewable power. It could increase rural income, generate local employment, eliminate farm fires, and generate enormous renewable energy with existing coal power infrastructure.
However, the technology to produce torrefied fuel using agricultural residue biomass is not easily accessible to small entrepreneurs. To fast-track the development of the technology for converting agricultural residue to charcoals, NTPC undertook an initiative to explore innovative technologies to reduce carbon footprint in converting agricultural residue to charcoal. To fast-track the technology development, the Green Charcoal Hackathon was organised in partnership with the PSA office.
For more info: https://www.incubateind.com/hack/ntpchackathon
6. OUTREACH & CAPACITY BUILDING
6.1 IIT-MAA's SANGAM 2020 provides a platform for discourse on innovations in the new normal
The 1st edition of SANGAM was held in the fall of 2018, focused on the impact created by industry leaders in their ecosystem and how that has impacted all of us in our daily lives. The New normal showcase was curated by IITMAA Sangam 2020. They invited entrepreneurs/startups to work on healthcare and therapeutics, future work and education, and deep-tech with reprioritised strategies in alignment with the new normal.
SANGAM 2020 brought together key industry captains, experts & leaders who have created successful business & revenue models. The participants had a platform to present their innovations & entrepreneurs, understand and analyse the inclination of the alumni towards the immense digital transformation, which has been fast-tracked due to the pandemic.
6.2 A platform to showcase innovation – CSRBOX
The Office of the Principal Scientific Adviser, Govt. of India has collaborated with CSRBOX to provide a platform for innovators and academicians to showcase their innovative products. These products should be beneficial for social upliftment in thematic areas detailed in the call for proposals. CSRBOX is one of the largest aggregators in the country. This initiative will enable, encourage collaboration and partnerships with relevant stakeholders. CSRBOX brings together donors, implementers, and innovators to propel effective and long-lasting on-ground impact by leveraging innovation and technology. These technology and innovation details could be at any stage of development, including market-ready innovations. They will be showcased under the industry engagement platform within the PSA, GoI portal, and CSRBOX digital platform. It will also be shared with all CSR members of CSRBOX.
6.3 Outreach to Innovators/entrepreneurs for Digital Impact Square - Cohort 2021
Digital Impact Square (DISQ), a TCS Foundation Initiative, is an online platform and a physical location at Nashik, Maharashtra. It is an open, social innovation platform designed to enhance the lives of citizens. The platform encourages innovation using digital technologies to address the needs of citizens through their voice and that of the local administration, government, and industry.
Office of PSA partnered with TCS to support and promote social innovations. Digital impact square's DISQovery 2021 initiative is looking for teams of young innovators who want to convert their concept into a successful startup in any of these three thematic areas:
For more information related to industry-academia partnerships, facilitated by Office of the PSA, visit https://www.psa.gov.in/innovation-science-bharat.