Dhiraj 101 - Innovative Groundnut plant variety
Details:
Dhiraj-101 is a Ground nut variety which is resistance to the Stem rot diseas. He developed this variety by selection method of plant breeding. National innovation Foundation (NIF) awarded innovator in 5th award competition and facilitated the field trial of ?Dhiraj101? at the Oil Seed Research Station, Junagarh. The result reveals that 0.47 percent stem rot incidence was found in Dhiraj 101 than 16.37 percent in check variety (GG 20).
Innovator:
Dhiraj Lal Thummar
Area:
Agricultural Sciences
Contact Address:
Amreli
State:
Gujarat
Funding agency:
Ministry of Human Resource Development (MHRD), Govt. of India
National Mission:
Skill India
Implementing institute:
Gujarat Grassroots Innovations Augmentation Network (GIAN), India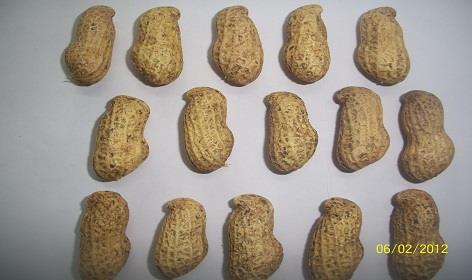 Benefits
The use of this variety improves crop yield of groundnut and is a disease resistant variety.
Related links