Turning fortunes around through S&T in agriculture: A success saga of diamond-industry worker turned farmer
At present times, when youth long for a job in the government or private sector, examples like Vimalbhai Kirti bhai Patel, who left his job in diamond-Industry and went back to his village for farming, are rare. Braving all odds, he went ahead to prove that, if done scientifically and with the aid of technology, agriculture can turn fortunes around and reap handsome dividends. Patel has undoubtedly proved that agriculture can pave the way to prosperity and 'Atmanirbharta'.
Hailing from a small village in the Anand district of Gujarat, Vimalbhai was opposed to the farming practices using chemical fertilizers and inorganic pesticides from the very beginning and was hence drawn towards the organic farming of the medicinal aquatic herb Jalbrahmi (Bacopa monnieri).He decided not to cultivate wheat or rice as done by most of the farmers in the area and instead go for Jalbrahmi over his 1 hectare tract of land.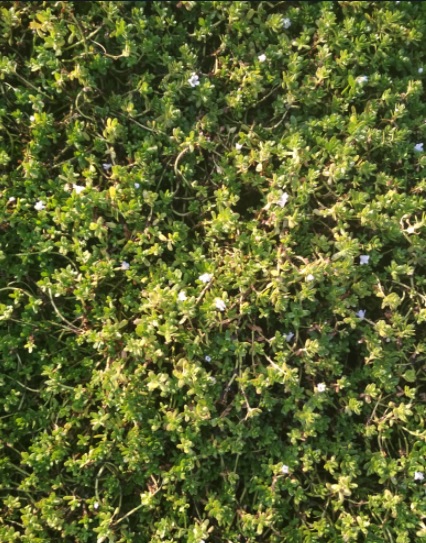 Bacopa monnieri/ Jalbrahmi                                                                              Vimalbhai at his farm in Anand district, Gujarat
However, the produce that he was getting by drying under the sun was not of superior quality and falls short of the expected standards, and hence was not of much demand in the market. But it all changed drastically after a solar dryer got installed at his farms, with the help of Sardar Patel Renewable Energy Research Institute (SPRERI). Subsequently, the quality of the yield improved considerably, and the pharmaceutical giants in the field of Ayurveda medicines started procuring it directly from Vimalbhai, fetching him hefty returns. The profit margin was huge, and the use of S&T in agriculture has empowered Vimalbhai and helped him emerge as a role model for the local farmers.  
"Jalbrahmi is used for the preparation of several Ayurvedic formulations and medicines that are consumed by humans hence it's highly unethical to cultivate it using inorganic fertilizers and pesticides as these eventually accumulate inside the human body causing cancer and other ailments," said Vimalbhai.
Pic :Vimalbhai atTeechNeev Day 7 – Session of Changemakers
Courtesy:Techneev@75
Bacopa monnieri has been used by Ayurvedic medical practitioners for centuries for a variety of purposes, including improving memory, reducing anxiety, and treating epilepsy. In fact, research shows that it may boost brain function and alleviate anxiety and stress, among other benefits. A class of powerful compounds called bacosides in Bacopa monnieri is believed to be responsible for these benefits.
"Earlier the produce was not of the expected quality as it was dried in the open sun. However, after the solar dryer was installed the quality of the product was remarkably improved. Ayurveda companies now fall in the queue to purchase my produce," he said proudly. 
Jalbrahmi from his farm now sold at Rs 50-60 per kg instead of only Rs 25 per kg as earlier. He has been able to increase the quality of the yield and also its shelf life. Further, his income got almost doubled during the pandemic as the demand for Jalbrahmi spurred. At present, the demand for Jalbrahmi is more than its production. Buoyed by the profits, Vimalbhai now wants to foray into farming other medicinal plants like Tulsi, Aloe vera, etc., on a large scale.
Solar dryers incur one-time investments and do not entail operational costs, unlike the other dryers that run on electrical energy. Also, its maintenance costs are negligible. 
Director SPRERI, Dr. Gaurav Mishra said that there is a need to integrate solar dryers with biomass-fuelled cookstove type dryers so that the Jalbrahmi and similar products can also be dried during the nights without any interruption. 
Inspired by Vimalbhai, other farmers are also drawn towards cultivating plants of medicinal values and are consulting him and the scientists at the SPRERI for guidance and help. 
Vimalbhai participated in the TechNeev@75 Day 7 and shared his experiences and how S&T paved way for his empowerment. TechNeev@75 is an attempt to showcase the STI empowerment of communities and focuses on how Science, Technology and Innovation can be used to generate livelihood and create a plethora of opportunities including employment.
On the inaugural day of the TechNeev@75, the success story of a dairy farm in Jammu & Kashmir was highlighted after which Honourable Minister of State (Independent Charge) of Ministry of Science and Technology Dr Jitendra Singh made a visit to the dairy farm of Sahiwal cows at Badhori, Samba to take stock of the challenges faced by the dairy farmers and also interacted with them. Department of Biotechnology (DBT) under its societal project has selected SC/ST population of four border villages in Jammu district and trained over 370 farmers for profitable dairy farming using scientific interventions. 
Honourable MoS (I/C) Ministry of Science and Technology, Dr. Jitendra Singh at the inaugural ceremony of TechNeev@75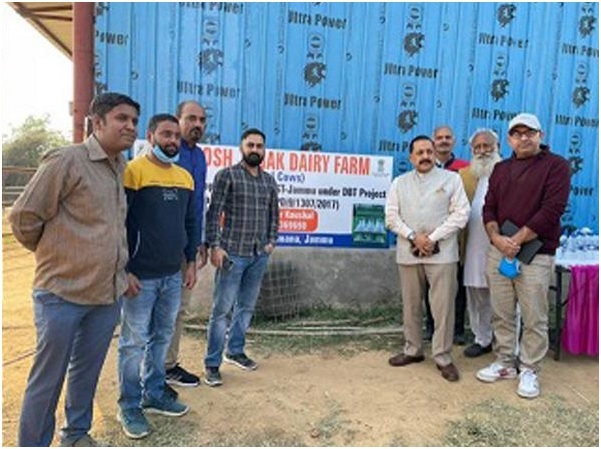 Honourable MoS (I/C) Ministry of Science and Technology, Dr Jitendra Singh with dairy farmers in Badhori, Samba
Recently, Honourable Prime Minister Shri Narendra Modi at the International Crops Research Institute for the Semi-Arid Tropics (ICRISAT), Hyderabad said, "To save our farmers from climate challenge, our focus is on the fusion of both 'Back to basics' and 'March to future'. Our focus is on more than 80% of small farmers of the country who need us the most. One important aspect of the changing India is digital agriculture. The Union Budget 2022-23 is focused on natural farming and digital agriculture."
"We are working towards higher agricultural growth, inclusive growth and conserving natural resources. The government is introducing modern technology in the sector to revolutionize farming,"said the Honourable Prime Minister Shri Narendra Modi.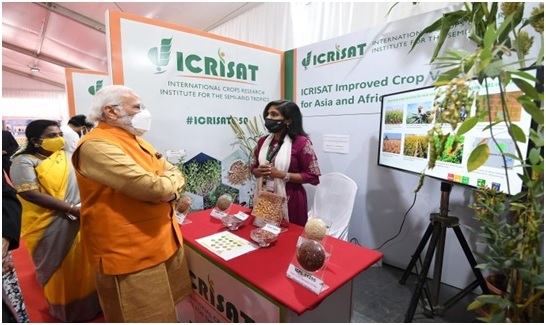 Honourable PM Shri Narendra Modi at 50th Anniversary celebrations of ICRISAT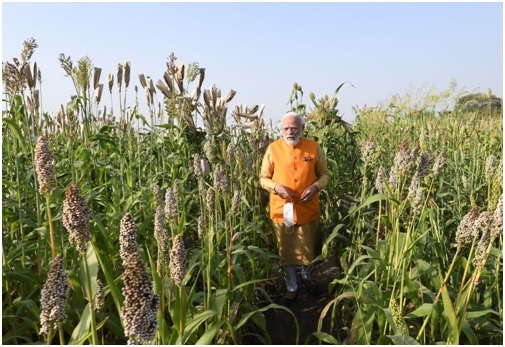 Honourable PM Shri Narendra Modi at the ICRISAT Campus
Vimalbhai's efforts and that of SPRER Iaugur well with the Prime Minister's vision of revolutionizing farming by the use of modern technology.  There is a need to upscale such efforts and technologies and make the S&T reach every farm in the country.
Vimalbhainow wants a testing facility or a small laboratory in his village for the quality testing of his produce so as to increase its market value. 
Standing true to the spirit of self-reliance (Atmanirbharta), Vimalbhai has shown a way to the millions of others who look down upon working in fields as some menial job. He is a societal Changemaker in a true sense and persons like him are the future hope of farming in India. 
Undefined