Harvesting daylight holds promise for India's Net Zero emission pledge
Substituting electric light with daylight significantly reduces the carbon footprint of a building
Imagine, the reduction in the amount of India's carbon footprint if all the houses, buildings, and tunnels in the country are illuminated by harvesting the daylight and do not have to remain dependent on the electric lights for the same. We are not scripting any science fiction but are contemplating the prospects of bringing the Daylight inside all the buildings – residential, commercial, warehouses, Industrial establishments, etc. The Technology Development Board (TDB), Department of Science & Technology (DST), has supported "Skyshade Daylights Private Limited" in a big way. The company provides sustainable and energy-efficient solutions to bring daylight/sunlight inside the buildings. It holds promise, rather a big one that sooner or later we may not have to depend entirely on electric light like LED bulbs, tube lights, incandescent bulbs, neon light, sodium vapour lamps, etc for lighting the work and residential spaces and harvested sunlight/daylight would suffice.
The solar energy spectrum has 45 percent energy as visible light and this can be used to harvest building illumination for about 9-11 hours a day. Daylight flux is not constant through the day, morning or evening, 4-5 hours a day, ambient sunlight is not good enough for full illumination. However, the Daylight solution provided by the Skyshade works in hybrid mode, perfectly in sync with the electric light system installed in a building. It is an intelligent sensor-based system, integrated with the electric light system in such a manner that as and when require it automatically switches on or off the electric lights to ensure optimal illumination at any point of time. It makes a huge impact on the energy efficiency of a building and significantly reduces the carbon footprint. The solution is also economically viable.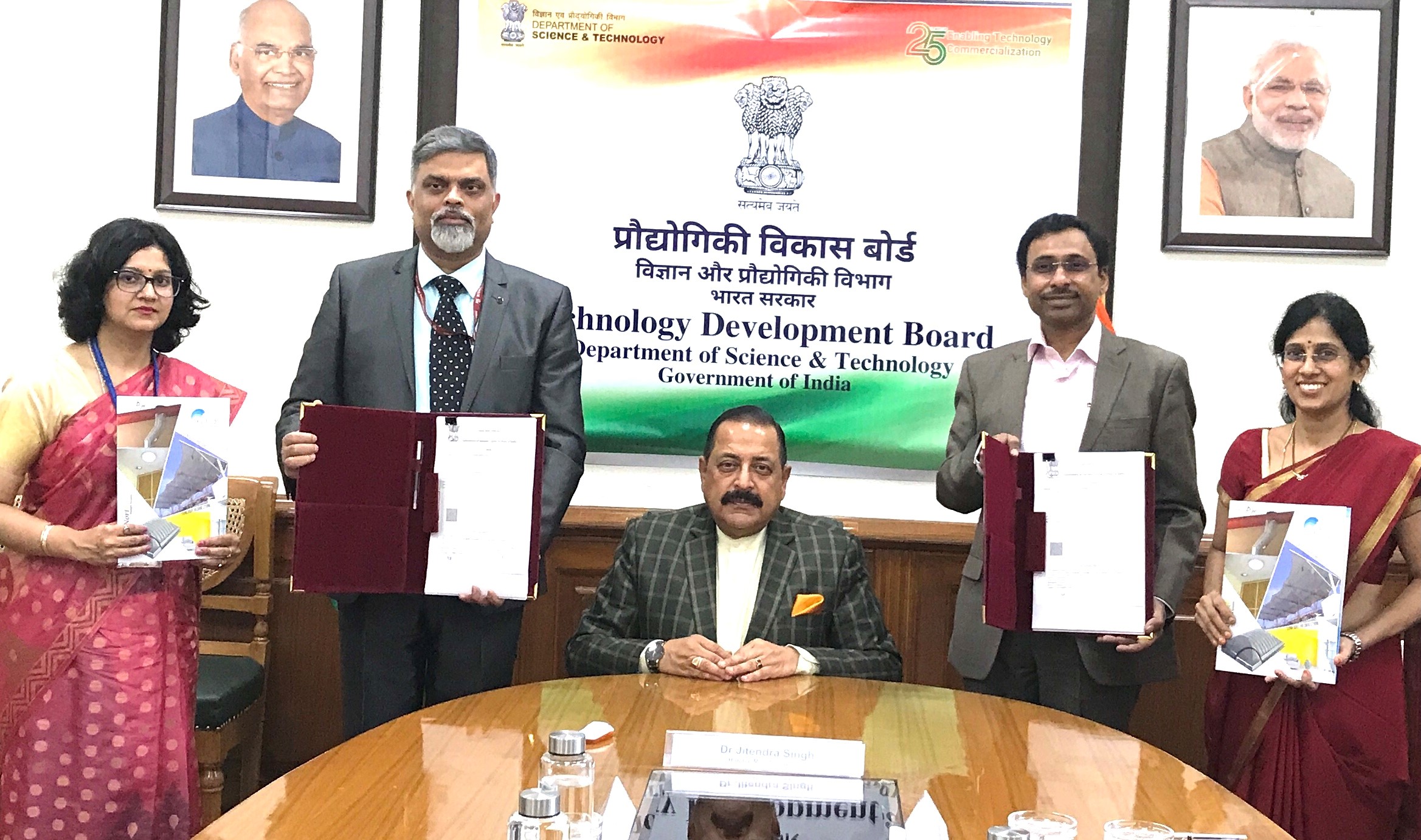 MoS (I/C) Science & Technology, Dr Jitendra Singh with members of Skyshade and TDB officials
"TDB will give Rs 5 Crore of the 10 Crore project to Skyshade company for developing new technologies for basement illumination on 24x7 basis," said Dr. Jitendra Singh, Union Minister of State (Independent Charge) Science & Technology; Minister of State (Independent Charge) Earth Sciences; MoS PMO, Personnel, Public Grievances, Pensions, Atomic Energy and Space.
"The technology used is completely indigenous, economically viable and easy to deploy and needs minimal maintenance with longevity. Moreover, the proposed technologies, harvest huge quantities of sunlight for a building and make available for building illumination which reduces electrical lighting energy consumption by 70-80 percent." added Dr. Jitendra Singh.
"Around 40 percent of total electricity consumption of a building is used by electric lights while another 40-45 percent goes for air-conditioning. It means, lights and air conditioning constituents the majority of energy consumption of any building," said Sekhar Nori, Managing Director, Skyshade. However, by harvesting the daylight around 70-80 percent of electricity consumed in operating electric lights is saved.
"Daylight unlike electric light is a cool light. Electric light produces a lot of heat and all the air-conditioners work hard to beat the heat generated from the electric lights. So when we use daylight our air conditioning load too get reduces by 30 percent," explains Nori.
Further, when exposed to sunlight, skin synthesis vitamin D which is essential for human health. Skyshade had been working in this area since 2014 and had installed their daylight systems at a number of government and private buildings like Airport Authority of India-Chennai, Telangana Secretariat, PMO office South block, New Delhi, NTPC, Amazon, Caterpillar, IKEA, Mahindra, Tata Motors Hero Motors, Yadadri Temple, Sri Ranganatha Swamy Temple, etc.
Such initiatives augur well with India's global commitments for the environment. At the COP26 conference in Glasgow in October-November 2021, Honourable Prime Minister Shri Narendra Modi announced that India would be 'Net-Zero' emissions by 2070. The country has set an ambitious target to achieve a capacity of 175 GW of its energy requirement from renewable energy sources by the end of 2022 and is committed to achieving 500 GW by 2030.
If all the buildings in the country are lighted using Daylight then it would go miles in reducing our carbon footprint and realizing the global targets and commitments. With innovative and technological solutions backing us and with the right policy push, India's future is bright and it holds promise for the sustainable future of the world.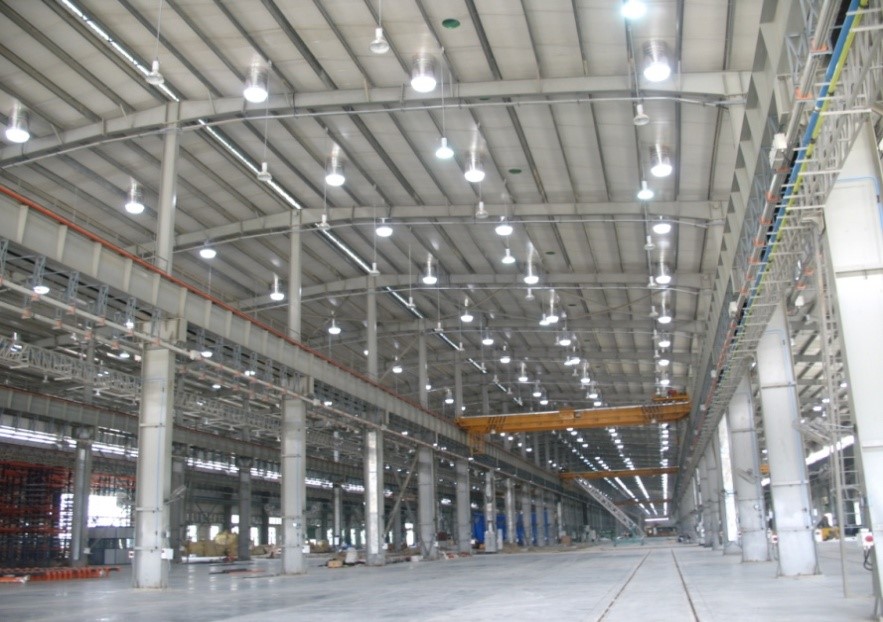 Daylight system installed at Rail Coach Factory.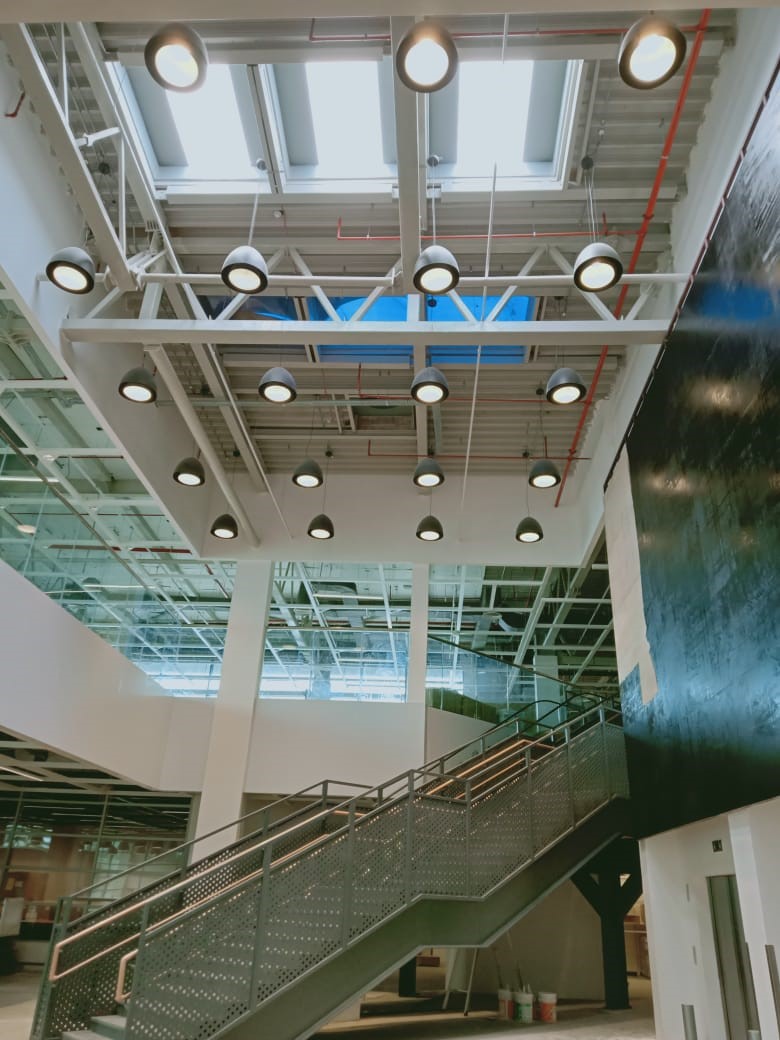 Dalylight system at large Retail stores-IKEA
English