An e-Newsletter on S&T Efforts in India on COVID-19: A Vigyan Prasar Initiative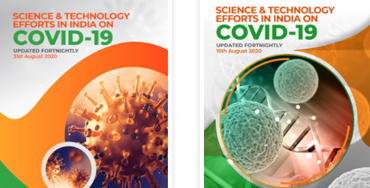 The COVID-19 pandemic is unleashing a human development crisis. On some dimensions of human development, conditions today are equivalent to levels of deprivation. The crisis is hitting hard on all constitutive elements of it: economy, health and education. Most of the current strategies to reduce the risk of SARS-CoV-2 transmission are based on controlling interactions between humans, including case isolation, tracking patient contacts and screening passengers crossing borders. The pandemic has posed one of the biggest challenges to the entire humanity. In the wake of its outbreak, our lives have changed in ways we had never imagined before. We all are adapting to live with coronavirus and adjusting to new normal of several aspects of our day-to-day life, since there is no early tapering off of the disease.
In these critical times, access to authentic information is of paramount importance. Vigyan Prasar has been covering the pandemic since the early days with the science communication perspective, ensuring that science and safety are the primary focus. For the benefit of the stakeholders and target audience, Vigyan Prasar is preparing and publishing compilation of the most relevant initiatives and efforts taken by the Government of India through its various Science Ministries, Departments, and Funding organizations, in the shape of daily, weekly, and now fortnightly e-Newsletter. These research-driven and technology-based interventions have been initiated on war footing to fight out the outburst of the pandemic. Government of India, through its various wings, has invited Calls for Proposals (CFPs) and Expressions of Interest (EoIs), announced various hackathons and challenges and reached out to general public through various apps, pledges, etc. to enhance research and development-related activities to battle the pandemic out as well as making the nation aware and self-reliant.
The pandemic was superimposed on unresolved tensions between people and technology, between people and the planet, between the haves and the have-nots. These tensions were already shaping a new dimension of inequalities pertaining to enhanced capabilities and the new necessities of the 21st century. But the response to the crisis carries the potential to shape strategies on how those tensions can be addressed and how inequalities in human development are reduced. We hope this initiative of Vigyan Prasar shall be a handy guide to scientists, researchers and scholars, especially those who are interested in knowing various aspects of COVID-19 and contributing to the coronavirus warfare and making the nation Atmanirbhar. Atmanirbhar Bharat, the vision of New India, will be fulfilled with aggressive implementation of the Make in India initiatives and when we would be wholeheartedly 'Vocal for Local'.
To read individual editions, visit: https://vigyanprasar.gov.in/covid19-newsletters/
http://www.indiascienceandtechnology.gov.in/covid-19-the-pandemic/newsletter-archive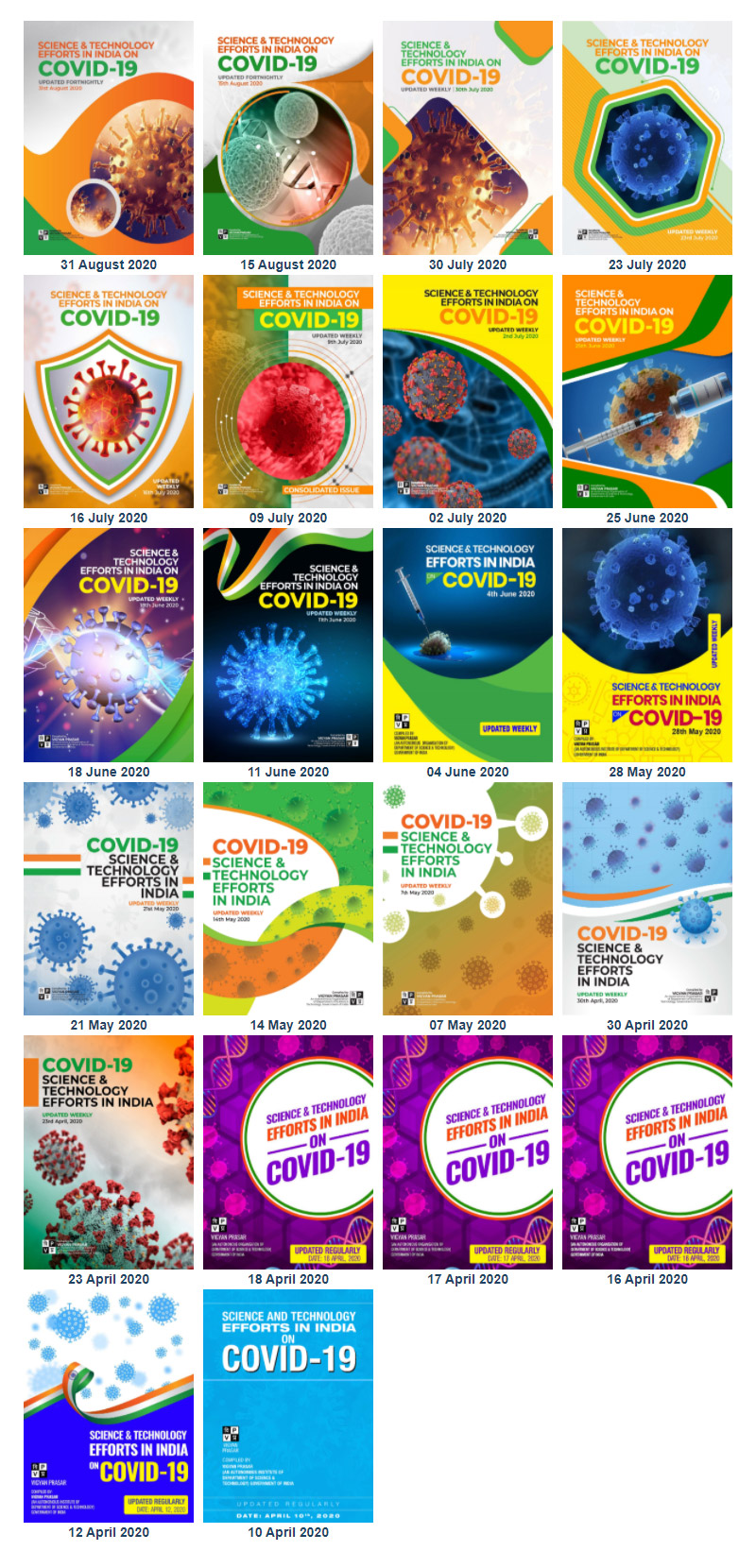 English