COVID-19: Mentored Laboratory Training for COVID and Infectious Diseases
Quis custodiet ipsos custodes? (Who will guard the guardians?)
Written nearly 2000 years ago, this line from Juvenal's Satires might as well have been custom-made for India in 2020. The country is currently leading the globe for the number of new COVID-19 cases registered every day. Authorities are taking several proactive measures to arrest the pandemic's spread, such as strengthening the current COVID-19 testing infrastructure. The number of private and public sector laboratories empanelled by the Indian Council of Medical Research (ICMR) for COVID-19 testing has increased from 19 in early March to 1,774 as of September 20, 2020. Plans are in place to ramp these numbers up even further.
The only challenge? A dearth of professionals with the knowledge and skills required to work with highly-infectious diseases.
This need-gap must be heeded, for it leaves the health and personal safety of the first line of India's defence against the novel coronavirus highly vulnerable. Inadvertent mistakes made during sample collection, transportation, testing, and reporting also increase the risk of accelerating the spread of the disease, as well as lowering testing accuracy.
The Mentored Laboratory Training for COVID-19 and Infectious Diseases launched by the Foundation for Innovative New Diagnostics – along with Tata Institute of Fundamental Research, PanIIT Alumni Reach for India, and National Institute of Immunology – is meant to address this gap. The multi-pronged COVID-19 diagnostic training program aims to empower trainees with the basic knowledge of molecular biology methods, biosafety requirements, and practical bench skills that can be implemented for the diagnosis of COVID-19 and other infectious diseases.
Speaking on the need for such an intervention, Prof K VijayRaghavan, Principal Scientific Adviser to Government of India, said, "With India's 'Corona Warriors' leading the fight against the pandemic, it is our duty to ensure they have the requisite knowledge and skills to execute this task. Hence, we felt the need to tie up with a befitting, high-quality project and wish the successful execution of the same across India with the help of the best in this field."
The Implementation
Enabled by the Office of the Principal Scientific Adviser, Government of India, in garnering the support of various stakeholders pertaining to project financing (from the Bill & Melinda Gates Foundation), project implementation and certification, trainees' mobilisation & upskilling. The training will be carried out through a hybridised online/offline module and will comprise five 'Workstreams' with the key responsibilities divided amongst the implementation partners as follows:
Foundation of Innovative New Diagnostics (FIND)

Function

Workstream 1

Workstream 2

Workstream 3

Workstream 5*

Key responsibilities

Delivering two self-paced online courses containing the essential theoretical knowledge through the FutureLearn platform. Learners can also connect with their peers and the mentoring team to address queries.

Conducting weekly live webinars detailing the molecular testing technologies led by experts from regional and national labs, professional associations, and manufacturers.

Delivering hands-on upskilling trainings through select RT-PCR labs in the public sector. This will be executed at the state level and will be led by both external experts and internal facilitators.

Providing continuous online query resolution via an automated chat platform, with connect to experts located at regional, national laboratories, or manufacturers for troubleshooting.

Outcome

Giving 1000 lab personnel, the basic knowledge of the global COVID-19 response, best testing practices, and other relevant information.

Providing 400 lab personnel, with a deeper understanding of the various aspects of testing processes.

 

Providing 200 lab personnel with a practical demonstration of important lab procedures and techniques.

Providing the learners with a continuous support through the online medium.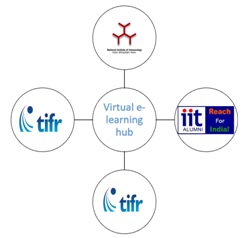 Figure 2: The Hub and Spoke Delivery Model
*While, workstream 4 uses a hybridised online/offline delivery model that comprises an online hub for e-learning, supported by offline practical training through regional 'spokes' to maximise the reach and efficacy of the program.
1) National Institute of Immunology, Delhi (Northern Region)
2) PanIIT Centre, Jharkhand (Eastern Region)
3) Tata Institute of Fundamental Research, Hyderabad (Southern Region)
4) Tata Institute of Fundamental Research, Mumbai (Western Region).
Tata Institute of Fundamental Research, PanIIT Alumni Reach for India, and National Institute of Immunology

Function

Workstream 4

Key responsibilities

Offering short-term pre-service training with a focus on providing trainees with the basic knowledge and practical bench skills of molecular biology methods. The 30-day on-campus training module will combine online and offline learning, with one week of online training preceding three weeks of on-campus training.

During the on-campus training, learners will be trained for two weeks in an induction practice lab to hone their practical bench skills, before being moved to one week of supervised training in a live lab.

Outcomes

This residential approach to technician training will help maximise the trainees' efficiency and productivity while simultaneously cultivating a zero-tolerance approach to errors during sample collection, transportation, or testing. It will also empower learners with the knowledge to apply similar testing approaches to other highly infectious diseases, thus improving their employability in a post-pandemic world.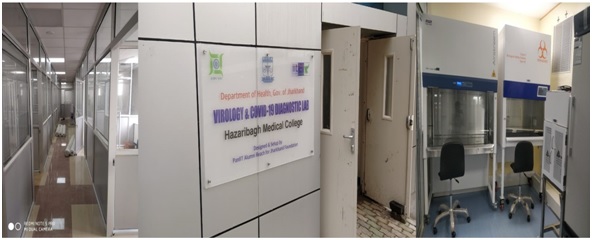 Live lab setup at PanIIT Centre, Jharkhand to impart hands-on expertise in Covid-19 diagnostics training
RNA Templating and Auto Extraction setup
The mobilization of trainees for all the five workstreams, is through various Govt. testing labs and institutes in all the States and Union Territories, enabled by the PSA, GoI via Health Secretaries of these States/UTs as well as through the database of lab technicians with ECHO (Extension for Community Health Outcomes) India.
This integrated approach will create a skilled laboratory workforce that can carry out sustained, high-quality COVID-19 sample processing, testing, and reporting – at speed and scale, and without compromising the accuracy of the results or the biosafety of India's 'Corona Warriors'!
For any further queries on the initiative please feel free to connect with Sapna[dot]poti[at]gov[dot]in at the office of the Principal Scientific Adviser, Government of India
English