Behind Startup that lit up sky at Beating Retreat: A policy push, an 'out-of-the-box' idea & young ignited minds
Injecting fresh ideas into startups can turn these into Unicorns. Further, startups backed by a conducive environment and friendly policies can prove to be an instrument of transformation of the country. With India becoming the third-largest startup ecosystem in the world, startups are the new game-changers with their ever-increasing say in the Indian economy.  That said, the world witnessed the prowess of one such Indian startup, awestruck, when as many as 1000 drones lightened up the sky during the Republic Day "Beating Retreat" ceremony this year making India fourth country in the world to achieve this feat.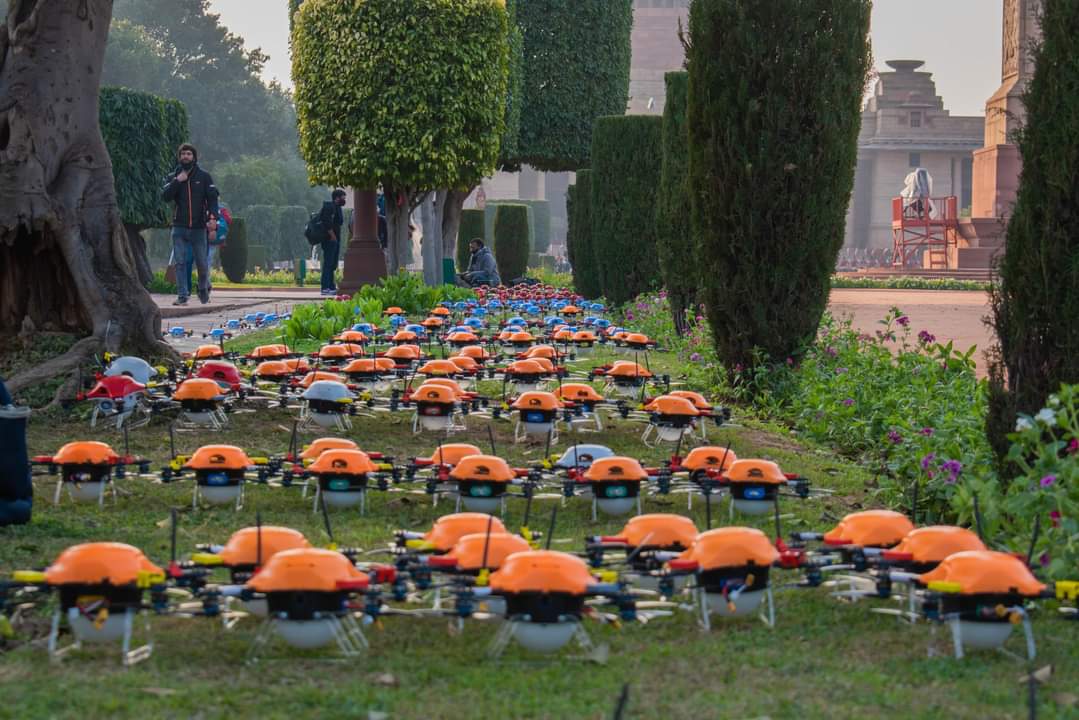 The startup — BotLab Dynamics — was incubated at the IIT Delhi incubation facility in 2016, but what makes it hit the charts now is the unique idea that drones in bulk could be produced and these can be made to fly in a precise and coordinated manner to have a light show. This could not have been possible without the liberalized Drone Rules 2021in place that helped the members of the startup conceive of such an 'out-of –the-box' idea as they knew that now with policy backing they can easily custom-tailor their unmanned flying machines to create wonder in the sky.
Buoyed by their previous demonstrations /pilot testing — flying 50 drones in June 2021, later flying of 100 drones to produce an enticing light show during Diwali last year in the IIT-Delhi campus, etc— the BotLab Dynamics took a leap, rather than a giant one, scaling profusely to participate in Republic Day celebrations. They were funded by the Technology Development Board (TDB) that gave financial assistance of Rs 2.5 crores which amounts to half of the project cost.
"The video of 9 drones with LED was a big hit on the internet no sooner than it went viral. People liked it and we thought that we should do something on these lines," said Sarita Ahlawat, Founder, BotLab Dynamics.
"We realized that the existing drones are bigger in size and we need to cut these short in size, make them agile and cheap," said Tanmay Bunkar, co-founder, BotLab Dynamics.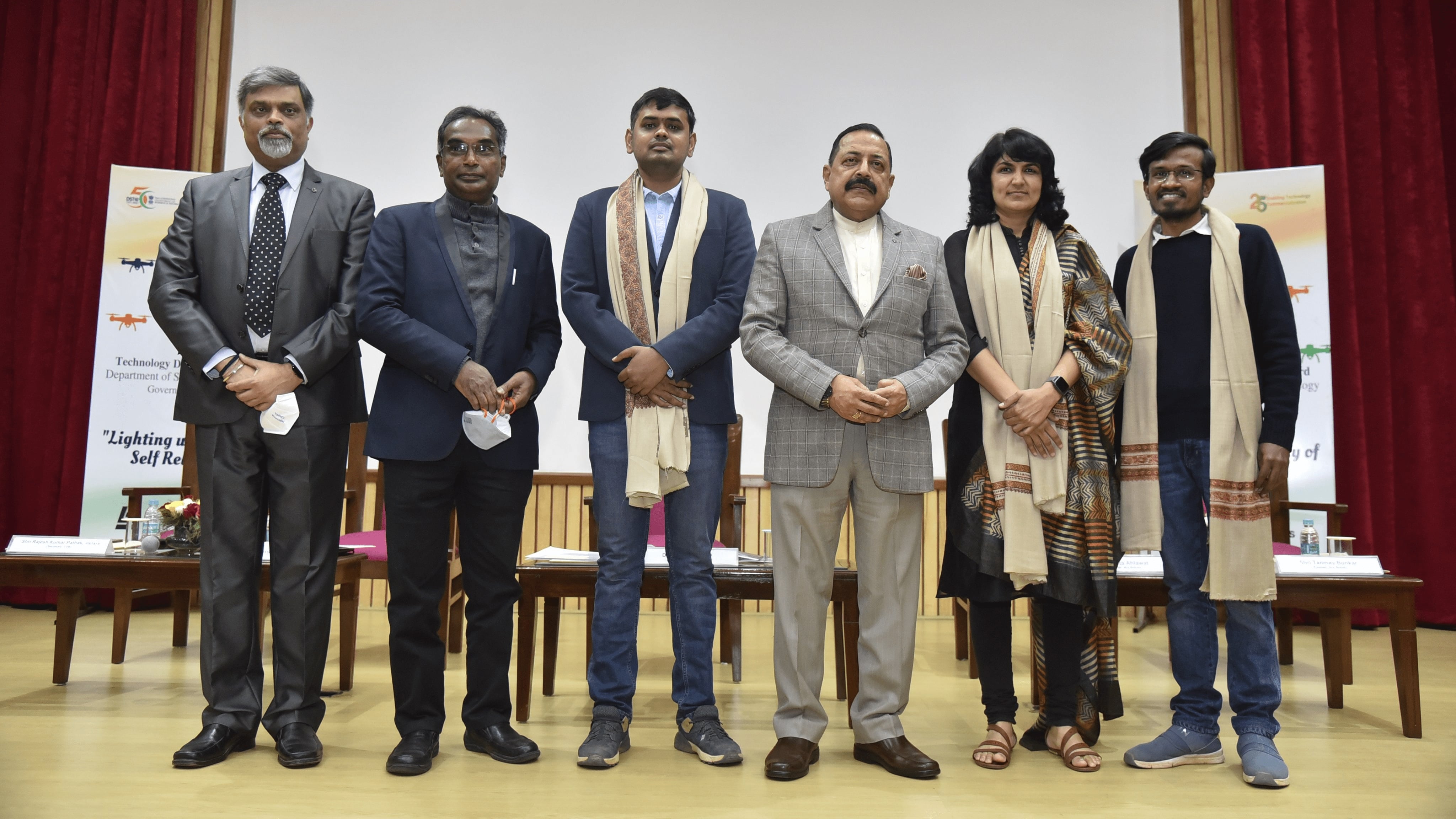 Dr. Jitendra Singh Hon'ble MoS (I/C) of the Ministry of Science & Technology and Earth Sciences felicitated members of BotLab Dynamics
He said that earlier the drone policy was not friendly and to develop anything one needs to tie up with the government agencies. But it all changed in August last year after the liberalized drone rules 2021 came into being. The Centre's new drone policy announced in August 2021, was designed to usher in an era of super-normal growth while balancing safety and security considerations.
 "We have given drones to IARI for heavy lift applications in agriculture. We have also worked with Army Design Bureau and demonstrated a heavy lift system," said Tanmay.
"Earlier, I can buy the parts and put them together but there was not much intelligence going in it. We were not able to add much value to it. The most expensive part of drones is the electronics as they run the whole machine. Without it the drones cannot fly, so we made the flight controller (FC) and the GPS," said the co-founder BotLab Dynamics.
"On a normal GPS you get 5-meter accuracy on a normal day but the GPS used by us gives sub-10-cm accuracy. That helped in realizing the light show as it assisted drones to fly in a coordinated manner in close proximity," said Tanmay.
"We have Flight Controller (FC) in each drone but all the drones flying in a coordinated manner are controlled by one user and not multiple. The Master Operator controls the all," said Sarita.
Several private companies have now started contacting BotLab Dynamics with lucrative offers as they want themselves advertised with drones forming a pattern in sky. Here, an idea coupled with a friendly policy has given the much-needed fillip to a Startup that now has immense potential to provide employment to aspiring and talented youth.
On the other hand, the industry got a massive push with the announcement of Drone Shakti in Union Budget. 
To know more about Startup Grants
Know more on Startup Technologies
English