Techनींव@75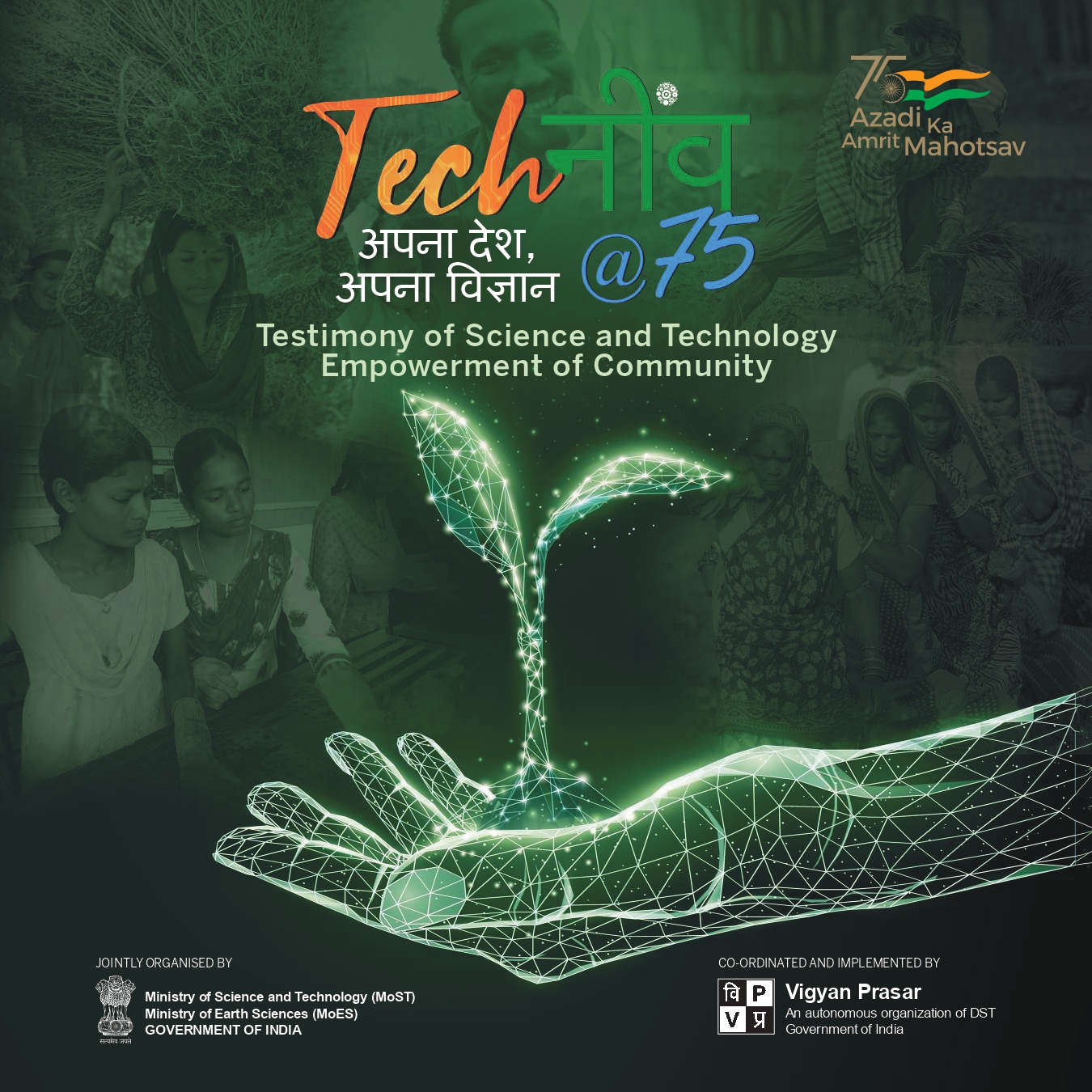 As the nation celebrates Azadi Ka Amrit Mahotsav, SEED Division of Department of Science & Technology (DST) has taken the initiative  "Techनींव@75"   in collaboration with the Department of Biotechnology (DBT), Council Of Scientific and Industrial Research (CSIR) and MoES to highlight the impact of STI in creating an enabling environment & improving the absorption capacity of communities.
As part of the Programme, DST tends to portray the learning, insight and experiences of the beneficiaries, end-users and other stakeholders like Community-Based Organizations (CBOs), Farmer Producer Organizations (FPOs), Self Help Groups (SHGs), Start-ups, S&T led NGOs etc. in the public domain, primarily in regional and local languages for better outreach.  The programme will essentially promote technology, exchange ideas and showcase the developments in Science, Technology & Innovation (STI) ecosystem across the spectrum of society. The main focus of the programme is to highlight the reach and impact of the S&T-led interventions among the communities in consonance with the spirit of Aatmanirbhir Bharat.
The real strength of the programme lies in the community engagement and bolstering the networking amongst them with the aid of scientific and technical knowledge and also preparing a future roadmap.
The entire programme is structured through three sessions: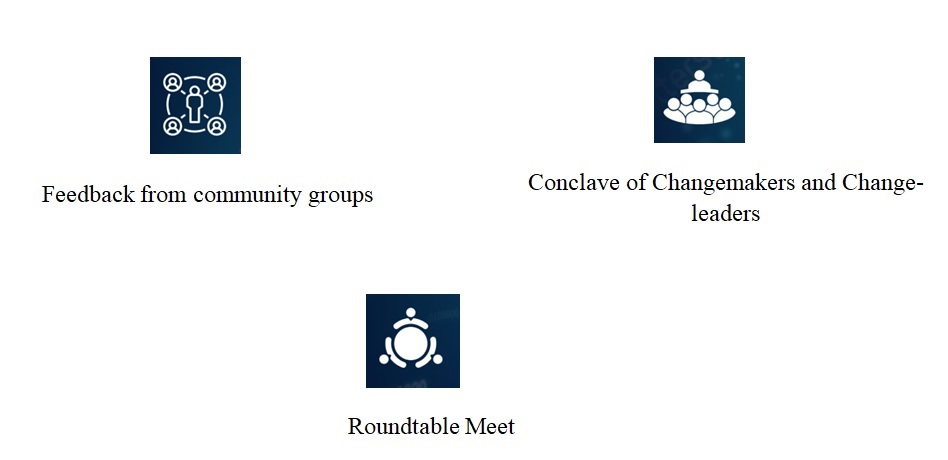 Starting 15th November 2021, the programme will be year-long of 75 hours. The programme has been structured to bring on-board community groups, Changemakers, and other stakeholders for their experience sharing.
For any queries, write to us at:
1. Dr. Anuradha Pughat (Scientist)
Science for Equity Empowerment and Development (SEED) 
Department of Science & Technology 
Ministry of Science and Technology, Government of India 
Technology Bhawan, Room No.1C, Block-I, New Mehrauli Road, New Delhi-110016
Mail: anuradha.pughat@gov.in
2. Dr. Abhishek Kumar Mehta (Scientist)
Department of Biotechnology (DBT)
Ministry of Science and Technology, Government of India
Mail: ak.mehta@dbt.nic.in
3. Dr G Mahesh (Senior Principal Scientist)
Council of Scientific and Industrial Research (CSIR)
Ministry of Science and Technology, Government of India
Mail: gmahesh@niscair.res.in
4. Dr Jagvir Singh (Senior Scientist)
Ministry of Earth Sciences (MoES), Government of India
Mail: jvsingh.moes@nic.in
5. Kinkini Dasgupta Misra (Senior Scientist)
Vigyan Prasar
An autonomous organization of Department of Science & Technology 
Ministry of Science and Technology, Government of India 
Technology Bhawan, New Mehrauli Road, New Delhi-110016
Mail: kdgm@vigyanprasar.gov.in